The objective of this article is to outline how to enable the Okta SSO integration for the Kudos® platform.
To enable the Okta SSO integration for your Kudos® platform, please perform the following steps:
1. Open Dashboard and select "Browse App Catalog" and then search for Kudos®. Once on the Kudos® app listing select Add Integration.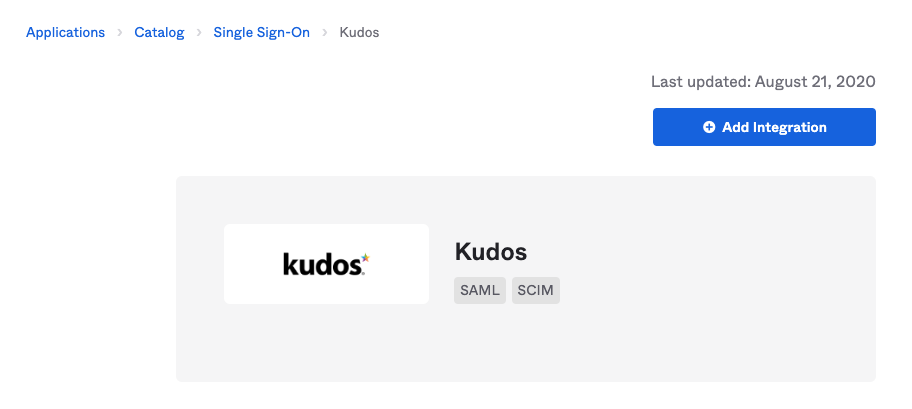 2. On the general settings page enter your subdomain and select Done.
Ex. For https://example.kudosnow.com the subdomain would be example.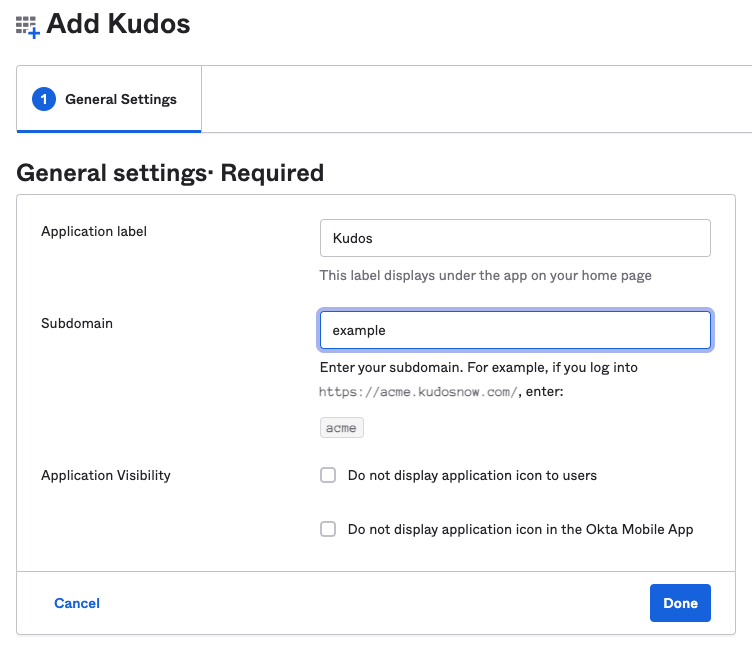 3. Once in the Kudos® app select the Sign On tab and then select More Details under the Metadata details section.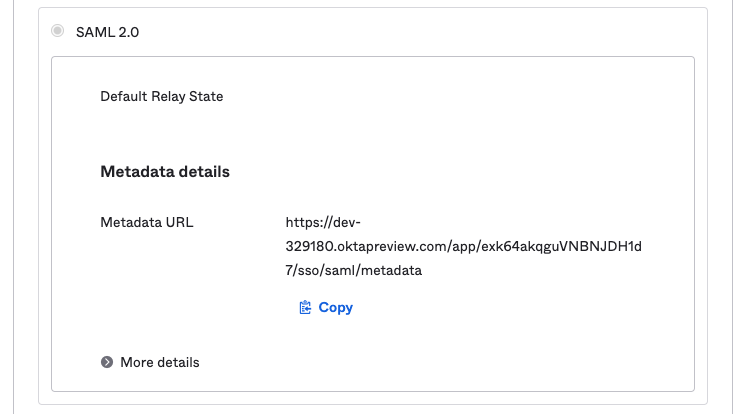 4. Now open Kudos® in another tab and go to Admin Settings > Integrations and then select Connect under the Single Sign-On card.
5. Once in the Single Sign-On card within Kudos® copy the following information from the Okta Metadata fields below into their corresponding Kudos® field:
Sign on URL - Sign on URL
Issuer - Service Provider Issuer
Sign out URL - Logout To URL
6. Once the above fields have been filled in Kudos® select Download next to the Signing Certificate in Okta and then open the downloaded file and copy its contents into the x.509 certificate field in Kudos®.
Please note your singing certificate must start and end with -----BEGIN CERTIFICATE-----/-----END CERTIFICATE-----
7. After entering you x.509 certificate scroll to the bottom of the page in Kudos® and enter your subdomain in the Your Kudos® URL field and select Save.
8. The final step is to go to your app in Okta and select the Assignments tab to add your Okta users/groups to your new Kudos® app!
We hope this helps! If you have any questions, please reach out to us at support@kudosnow.com and one of our friendly staff would be happy to assist you!