Changing your password regularly is an excellent best practice for keeping your account secure. Anytime you need to update your password, follow these easy steps.
Start by accessing your Advanced Settings. If you need a reminder on how to find your Advanced Settings, check out this article!
The 'Change My Password' field will be right at the top of the Advanced Settings screen. Enter your current password and new password and click Save My Password.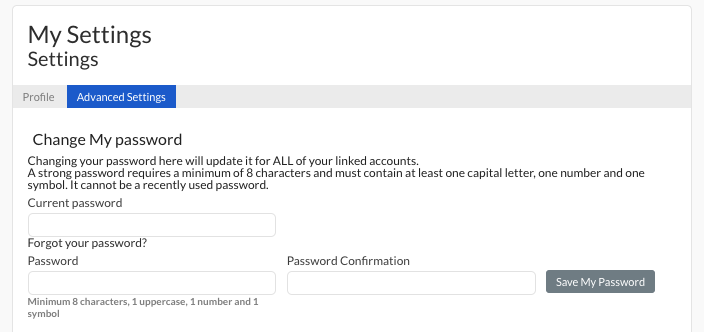 We hope this helps! If you have any questions, please reach out to us at support@Kudos.com and one of our friendly team members will be happy to assist you.