By using the Kudos integration with Slack, you can send recognition as easily as you would send a Slack message to your colleagues! Check out our tutorial video to learn how to send Kudos recognition messages and view your organization's Kudos Wall in Slack.
Slash command. Entering the /kudos command allows any user in your team to send recognition to one or more team members. Here's how you can use it:

/kudos @recipient + enter button
After you input the

/kudos

command (

/kudos @recipient + enter button)

into your Slack text box the following dialogue box will appear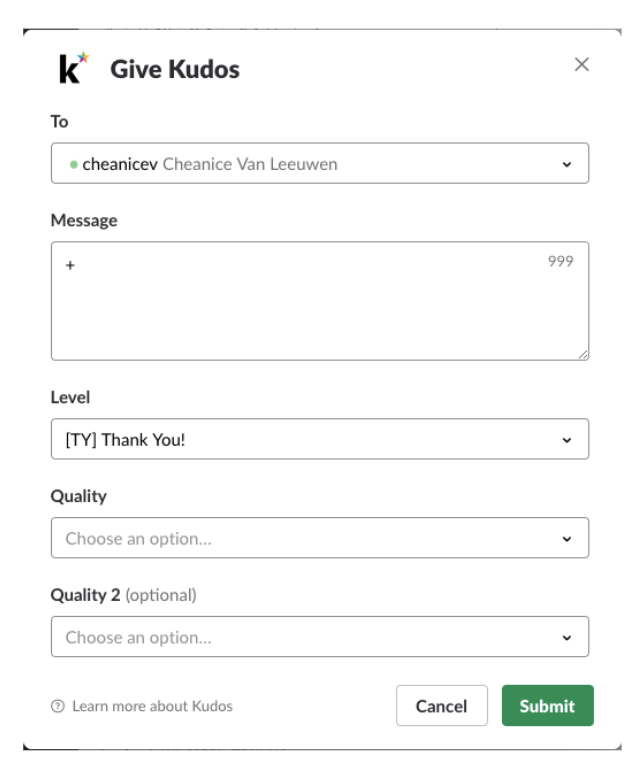 Write a meaningful recognition message in the

Message

text box.

Select the

Level of Recognition

 you wish to send.

Select at least one

Quality

to go with the message.

Click on

Submit

.
Public recognition messages will be posted to the Kudos Slack channel. You'll be able to endorse messages with a K+ directly from Slack.
We hope this helps! If you have any questions, please reach out to us at Support@Kudos.com and one of our friendly team members will be happy to assist you.