Once the app has been configured to a channel or Team, you can now set up your Connector.
Click the team for which you wish to set up the connector and hover over the channel (General channel) to see the ellipses (...) "More options" icon and select Connectors.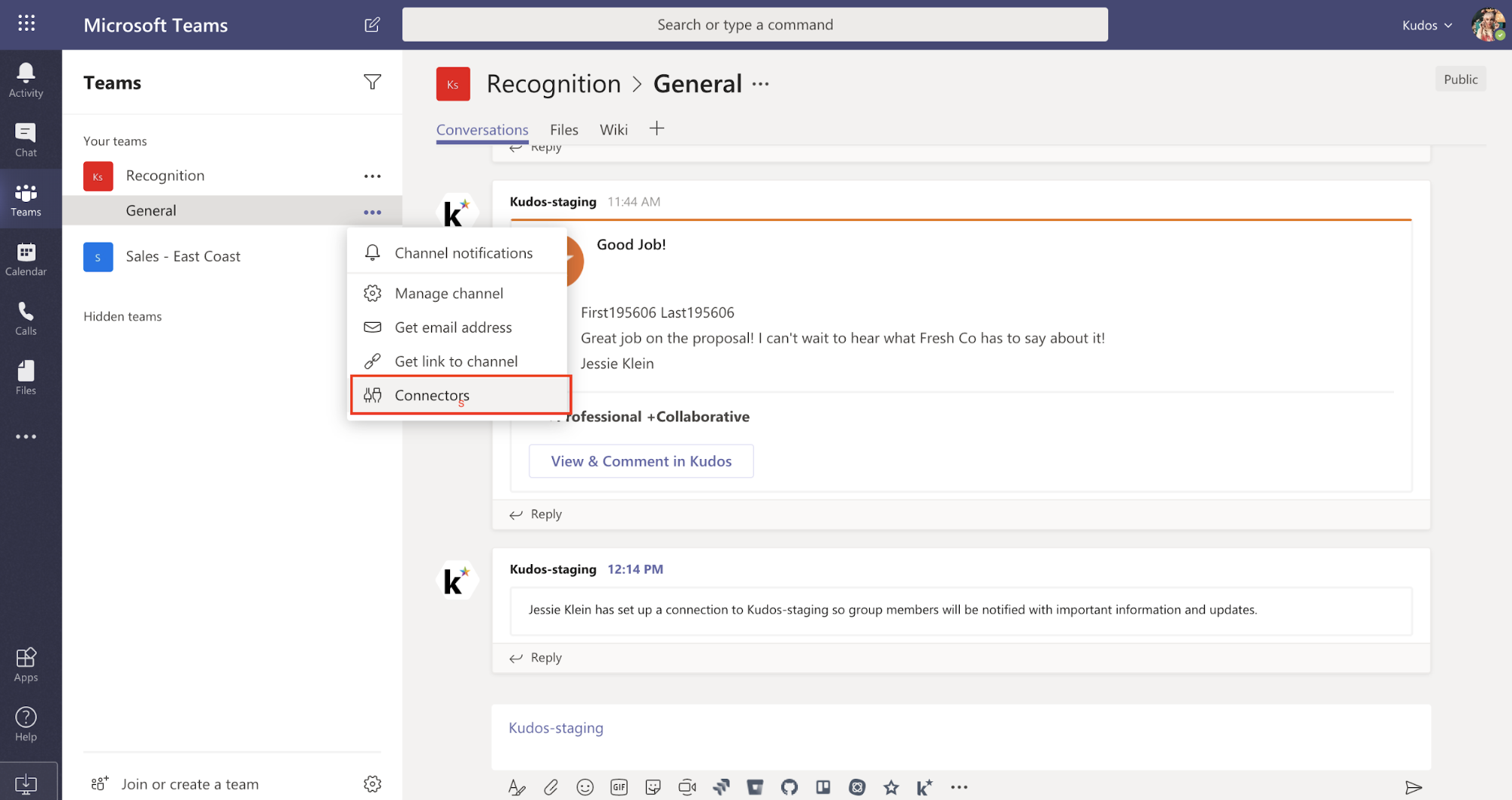 Click on the Setup Connector option - the following dialogue box will appear and you will want to search for Kudos then select Configure.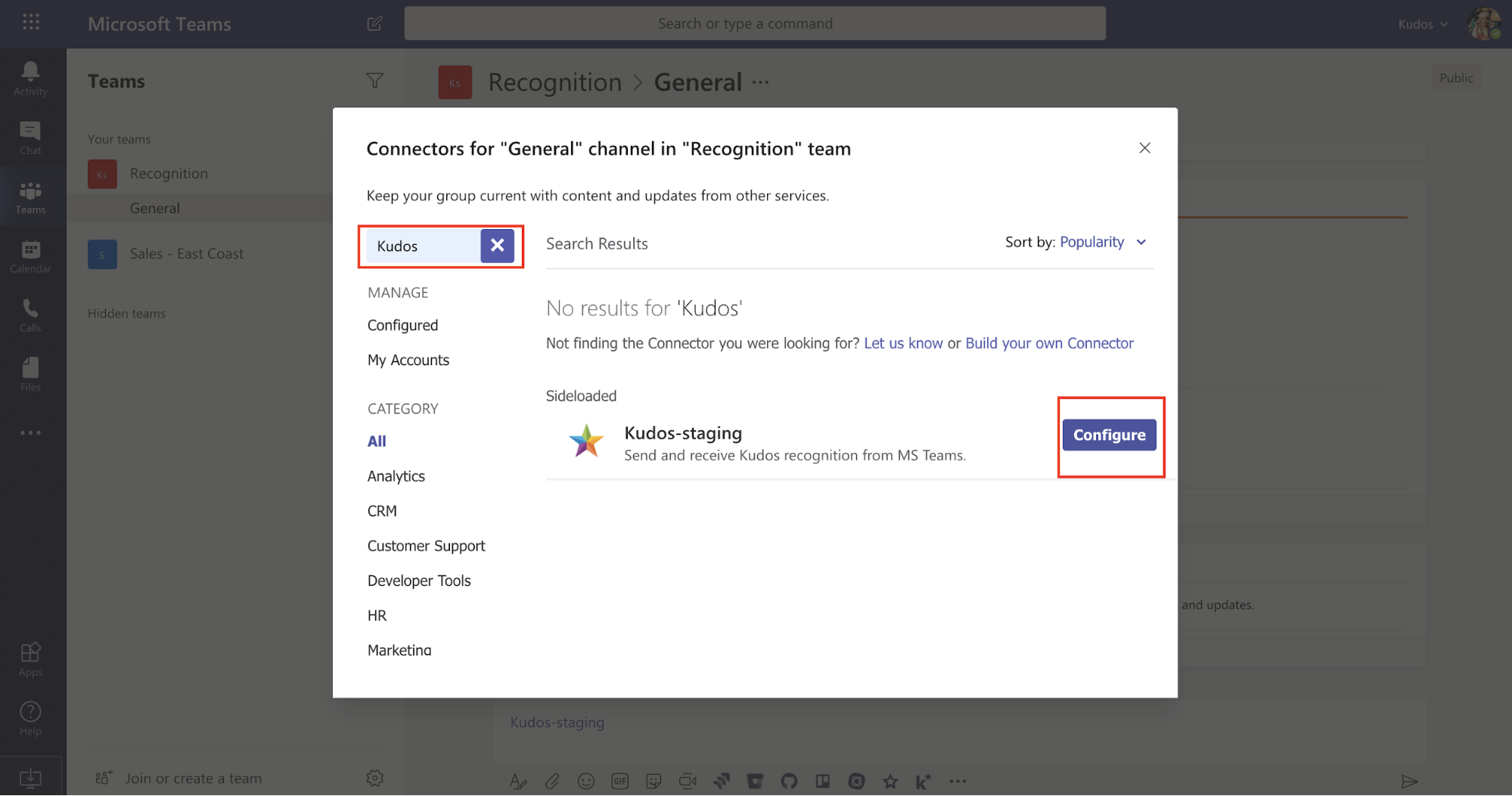 Now authorize and accept the Kudos and MS Team integration.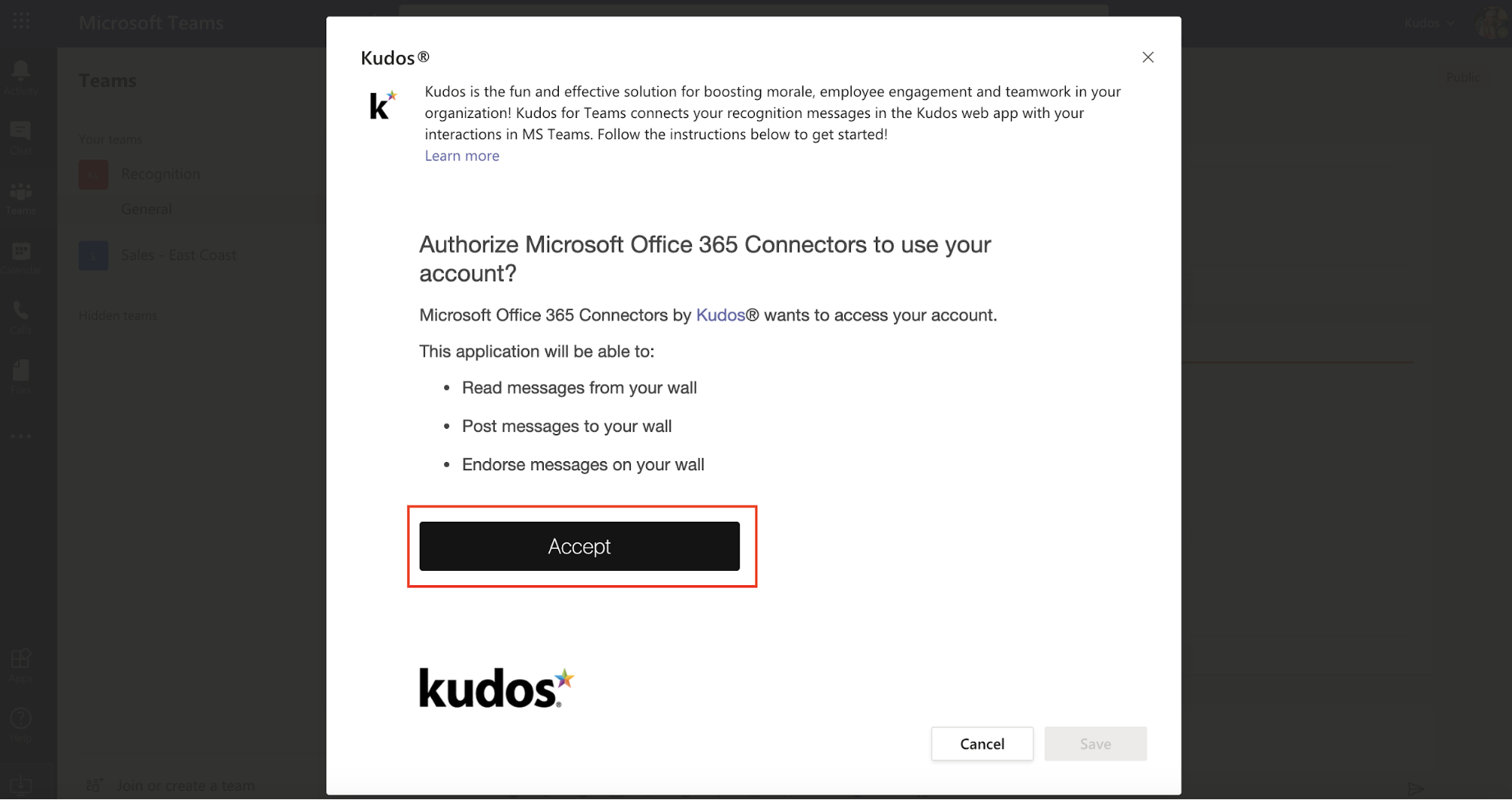 If prompted:
Enter your Microsoft Azure credentials 
Consent on behalf of your organization 
You've successfully connected! 

*Important: Make sure to click the Save 
button
. 
Check if the Connector is configured 
After the Connector has been configured you will be taken back to the connectors page, check here to ensure your Kudos connector is properly set up. 
On the left-hand side, click Configured under the Manage tab, if the Connector was successfully configured, you will see Kudos app.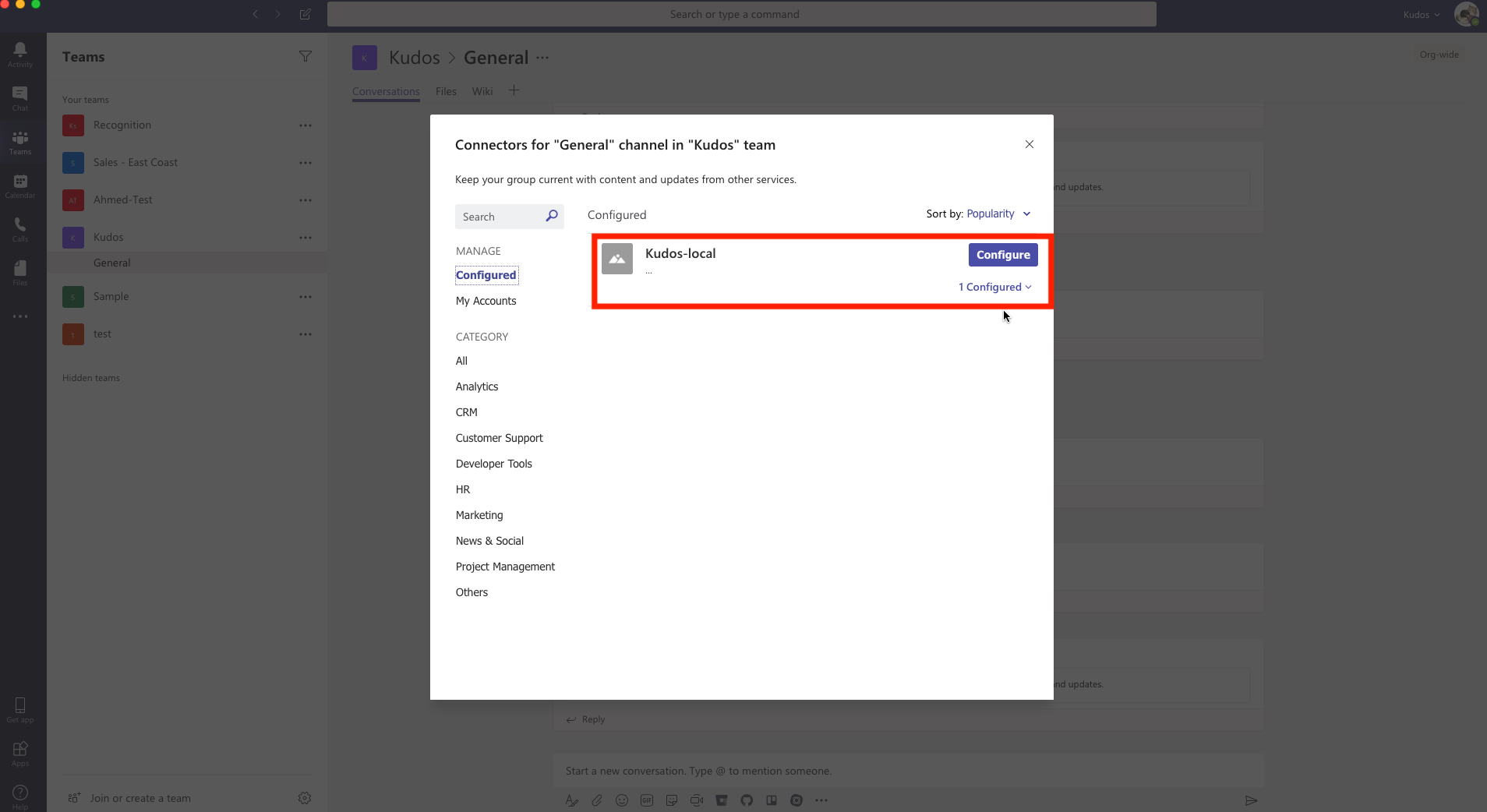 If you don't see the Kudos app try again. 
Congratulations! You've successfully integrated the Kudos app into your MS Teams! 
 For more information on using the Kudos app, please click here for the User Guide.