If you have users on Single Sign-On (SSO) and other users that are not on your SSO system as they have non-corporate email addresses, you can set the option to allow both SSO and password-based authentication within the Integrations section. This will allow users to sign in with either their credentials for your organization's SSO or with an email and password combination.
❗️ This option must be enabled by Kudos. Please contact your account manager or our Support Team at support@kudos.com.
If you are new to setting up SSO, please follow the steps outlined in Integrating with Single Sign On (SSO) for how-to information.
If you have already configured SSO for your organization and wish to add dual sign-on functionality you will need to go to Admin ⚙️ > Account > Integrations > SSO
Once in this section click the checkbox to Enable Login with email and password in Kudos.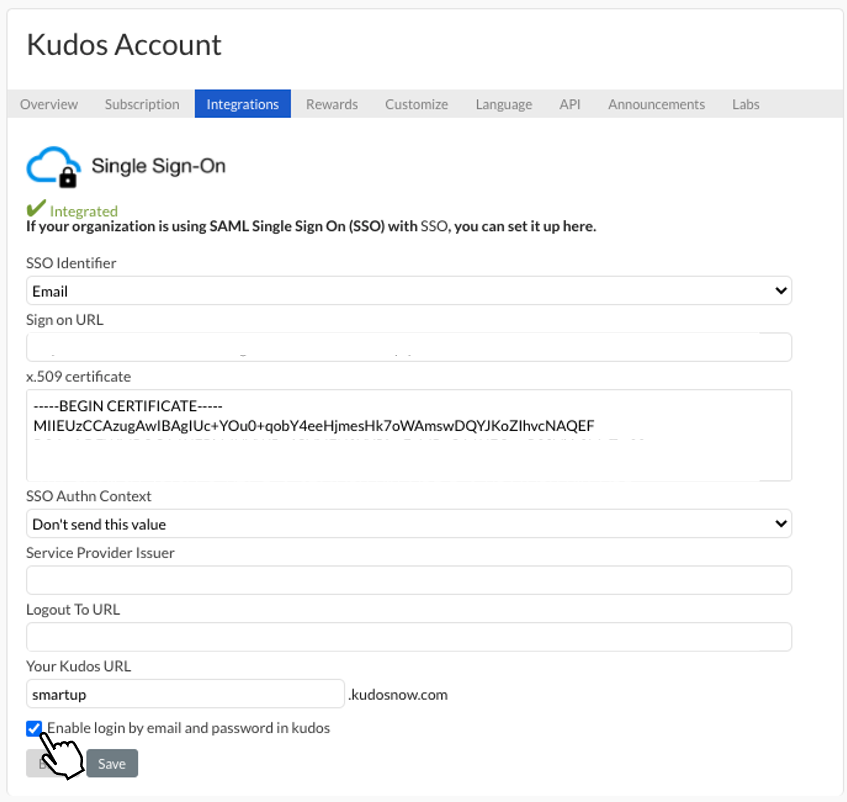 Once this has been enabled, users will be presented with the option to log into Kudos via their Single Sign-on Credentials or with their Email address and password, shown below. If the user has been included on your organization's SSO they should continue with clicking the SSO option. If they are not part of SSO, they will need to input their login credentials set up at the time of account activation.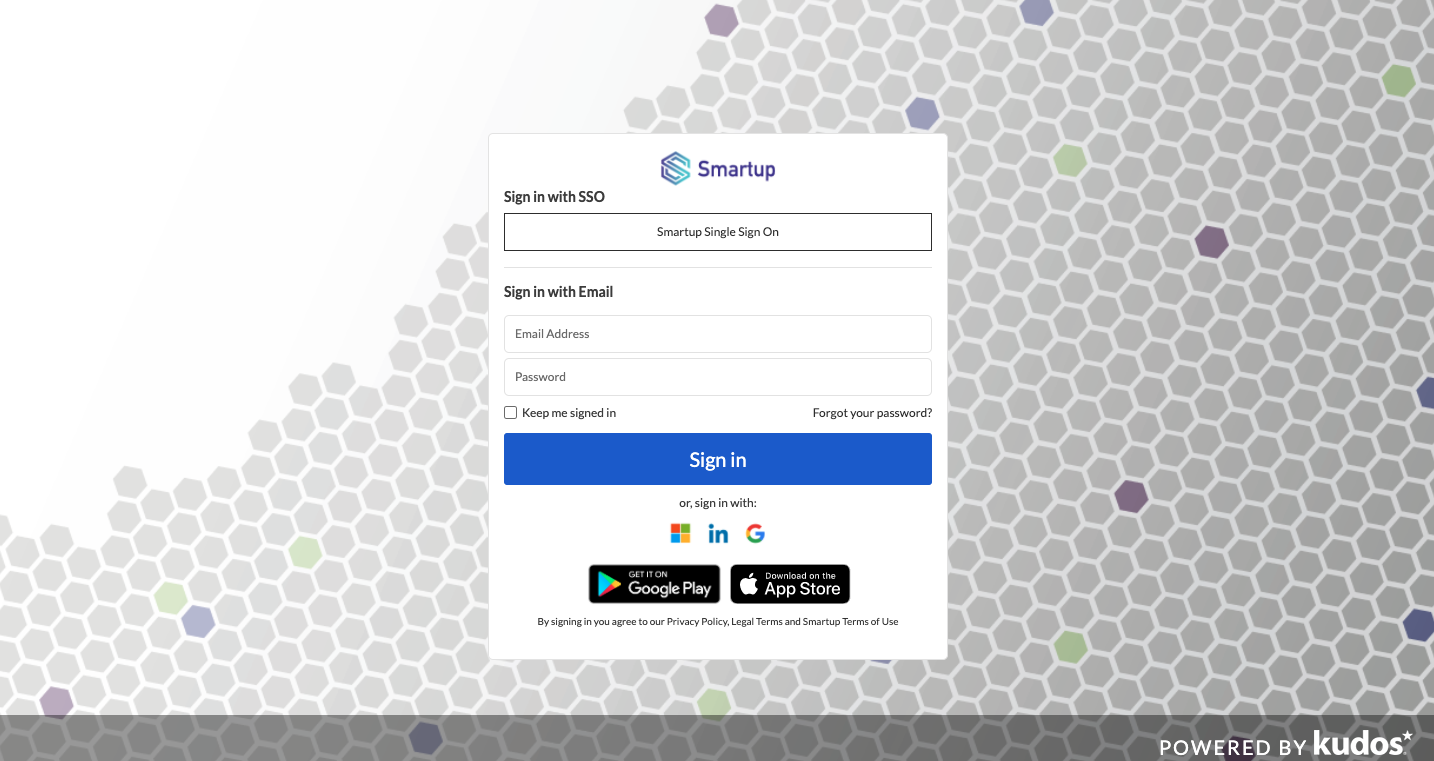 FAQ
I have an existing SSO Integration configured and I am enabling dual sign-on. Will users be notified of this change?
No, users will not automatically be notified of this change and will need to be communicated internally by the organization.
What happens if an SSO user tries to log in via an Email Address and Password?
If a user is set up on your SSO and tries to log in with an email address and password, they will not be able to continue and must select the SSO option to access Kudos.
What should users do if they are unable to sign on?
If a user is unable to sign in, they should contact a Kudos Administrator.
We primarily use the Kudos mobile app. Is dual sign-on available there?
Yes, dual sign-on capabilities are available on both the web and mobile applications.
If you require additional assistance, please contact support@kudosnow.com and one of our support agents will be happy to assist you further.