We recommend creating a consistent and equal program to recognize employee milestones, starting with structured recognition throughout the onboarding process, and continuing through the employee lifecycle with recognition for work milestones, including work anniversaries.
Whenever an employee celebrates any milestone, they will receive an automated, pre-drafted email and in–app notification, including the option to attach Kudos Awards and points.
We're here to help! The following are available for you:
1. (start here!) The Kudos Admin's Guide to Milestones — Download
This guide will show you how to build a plan for milestones – from proposal to approval and execution. This includes communication templates for Work Anniversaries and Onboarding to help you announce, roll out and celebrate these important milestones.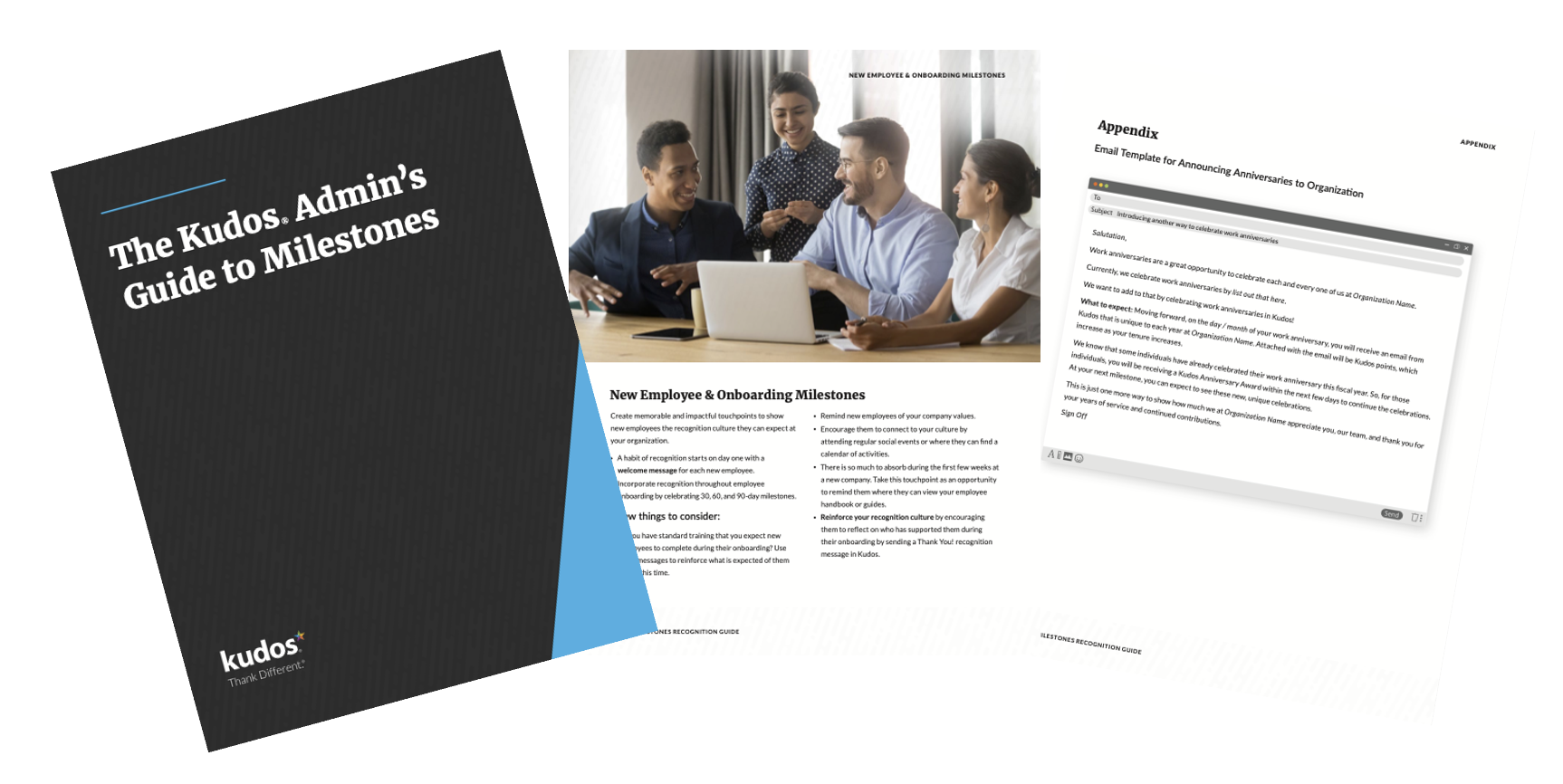 2. Work Anniversary Badge Options — Download
These Work Anniversary Badge options are available in .png, as well as a vector file format (.svg), if you would like to make any edits.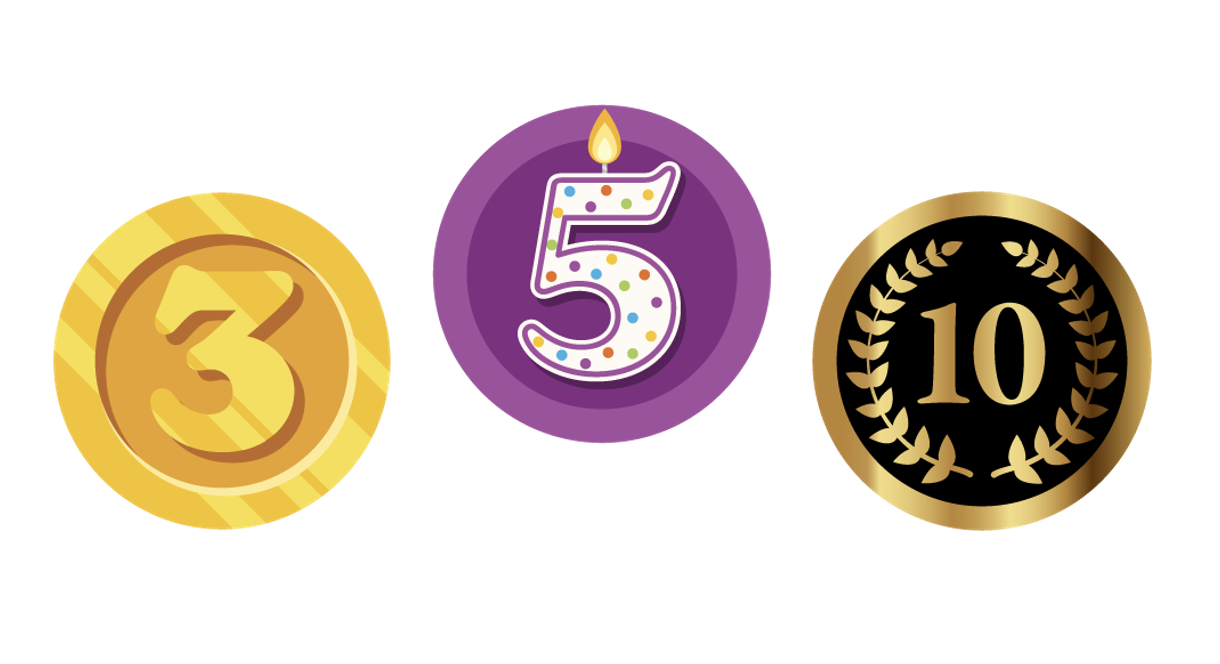 We hope this helps! If you have any questions, please email us at support@kudos.com and one of our friendly team members will be happy to assist you.