Kudos' integration with LinkedIn allows users to share when they've been recognized with their broader LinkedIn network. Users can select a specific recognition message to post on their LinkedIn feed, and before that message is posted publicly, any other user(s) that message pertains to are automatically notified and asked to give consent. 
You can integrate Kudos with LinkedIn by going to:
⚙️ > Account > Integrations > LinkedIn
Here you can select whether you want users to be able to connect their LinkedIn profile to their Kudos account, as well as if you want them to be able to post Kudos messages on LinkedIn. When you're done with your selections, click Save.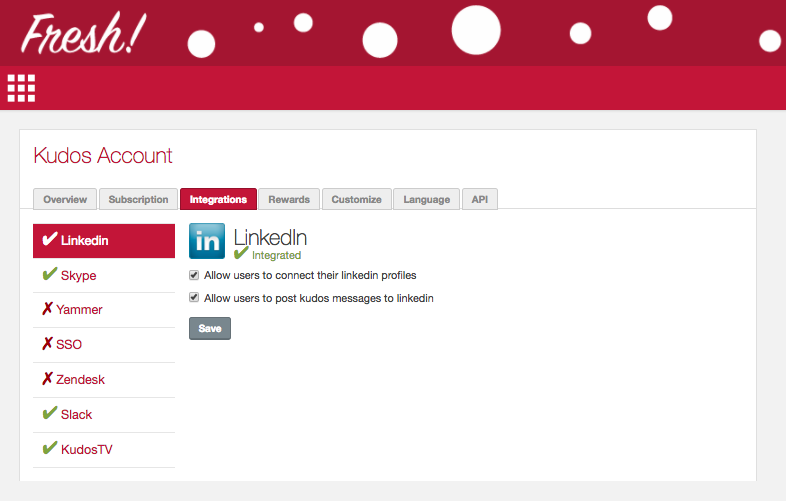 We hope this helps! If you have any questions, please post a comment below and one of our friendly staff will be happy to assist you.