Step 1: Accessing MS Teams from Web
Log into your Office 365 account and click on the MS Teams icon to access your teams. *If you already have the MS Teams desktop app installed, go directly to Step 2.

Step 2: How to Set up a Team where you want the Kudos app installed
Click 'Teams' on the left menu, then scroll to the bottom and click on 'Join or create a team.'
Then, click Create team on the 'Create a team' card.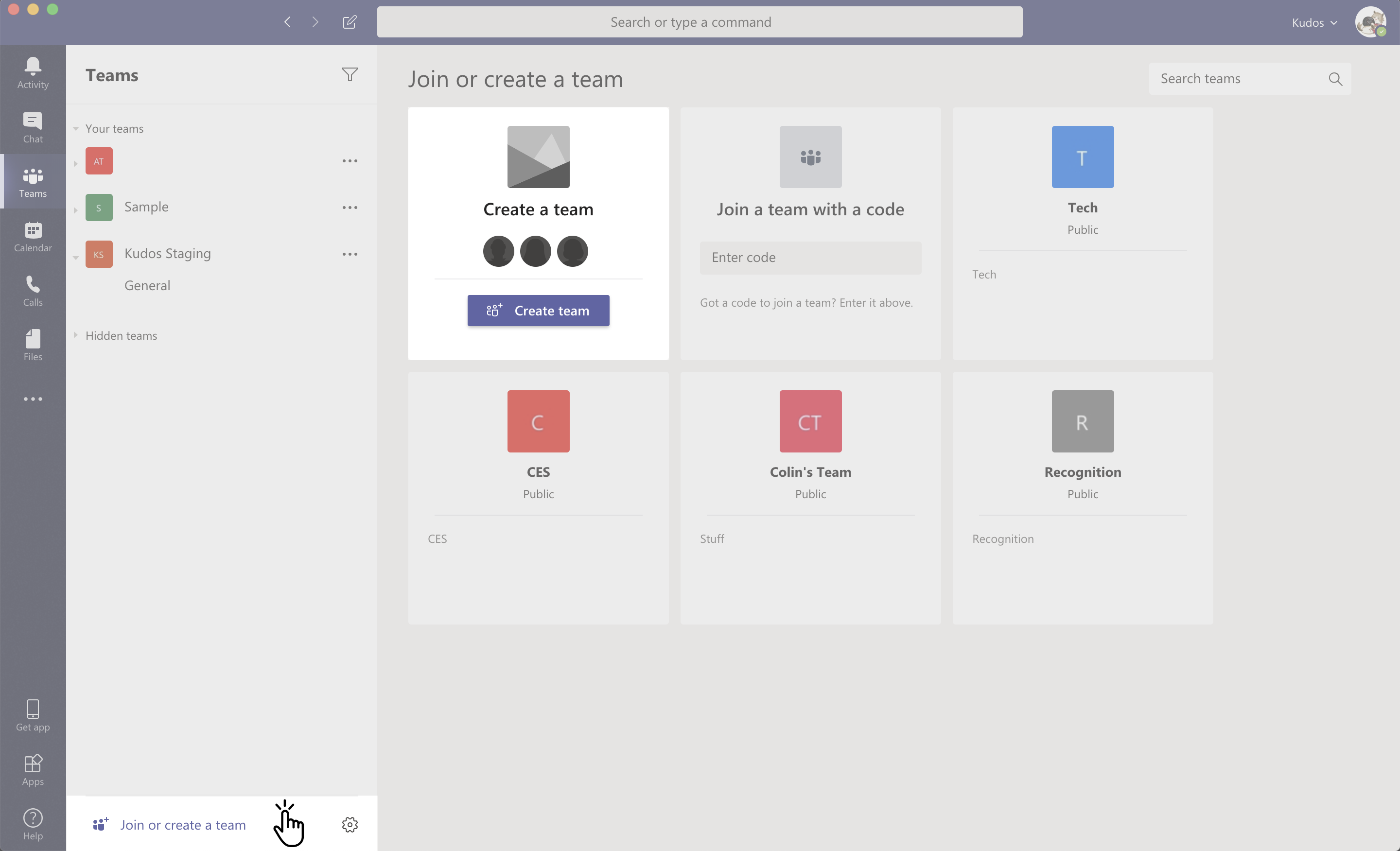 When the options window appears, click on Build a team from scratch.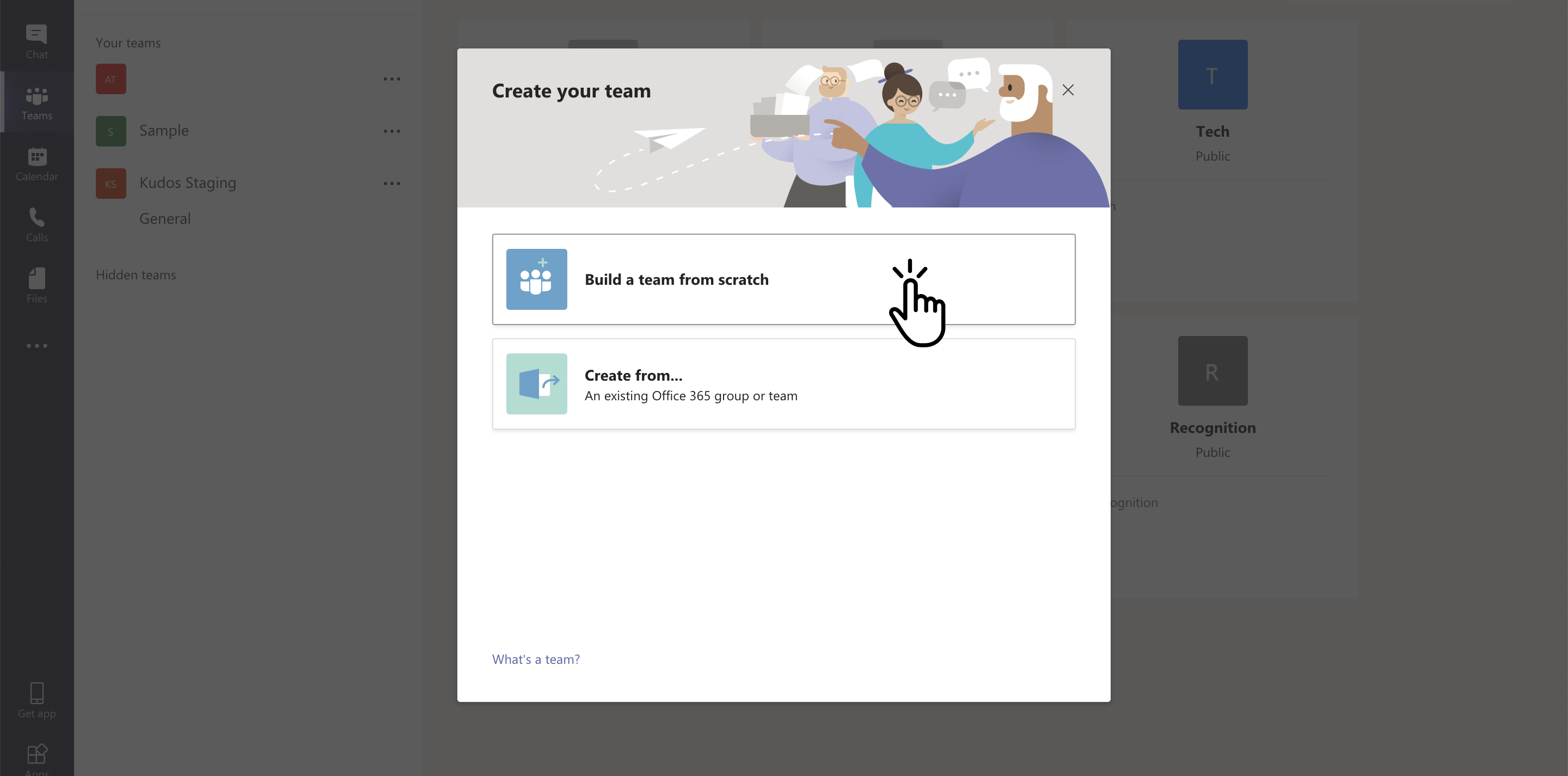 To add all members within your organization, select the Org-wide option. (If you don't see this option, it's because you need to be an administrator to enable this setting.)
If you prefer to add members manually select either a private or public team.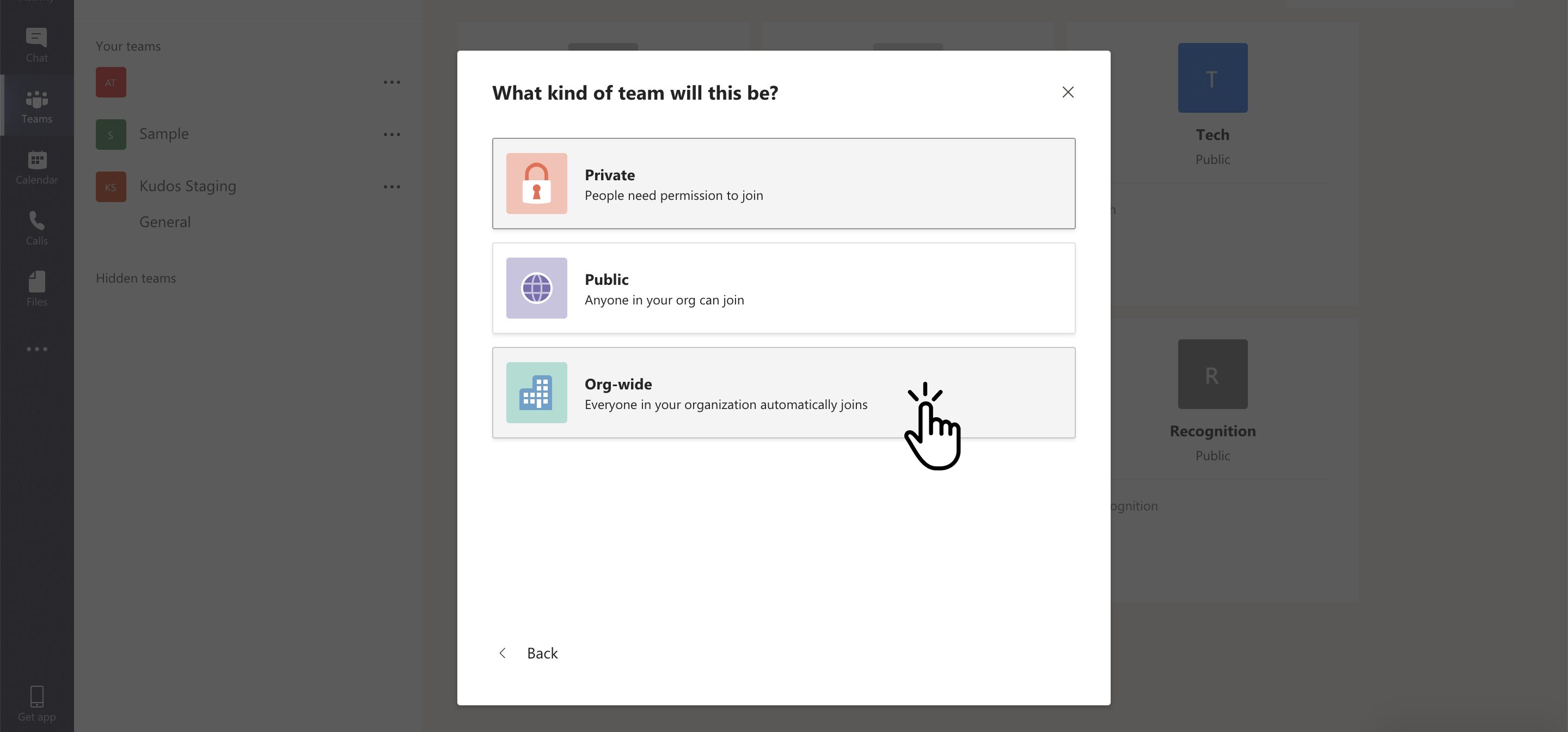 You will need to name your team, then click Create.
*Important:
By default, your team will have a General Channel.
Step 3: Select Kudos from App menu
Click on the Apps icon on the bottom left menu and search for Kudos and click.
Step 4: Add to team
Click on the drop-down and select add to a team.

*Important: The app must be installed within a team.
Step 5: Select a Team or channel to add the Kudos app into
This should be the same team created in step 2 (above).
*Important:
The Kudos app can be installed once per organization.

The Kudos Feed will display within the selected team's 'General' channel

Recognition can be given to only the members of this team
Once you have selected your Team, click the 'Setup' button in the bottom right-hand corner.
Up Next: Configuring the Teams connector After Installation
We've written a separate article that covers how to configure the connector once you've installed it. You can read that article here.