To help you remove the Kudos®️ app Connector from Microsoft Teams, we've prepared a tutorial video that will guide you through the steps. If you prefer written instructions, we've got you covered below too!
Start by selecting the Team or Channel where your Connector is installed and hover over the Channel to see the ellipsis (...) icon and select Connectors.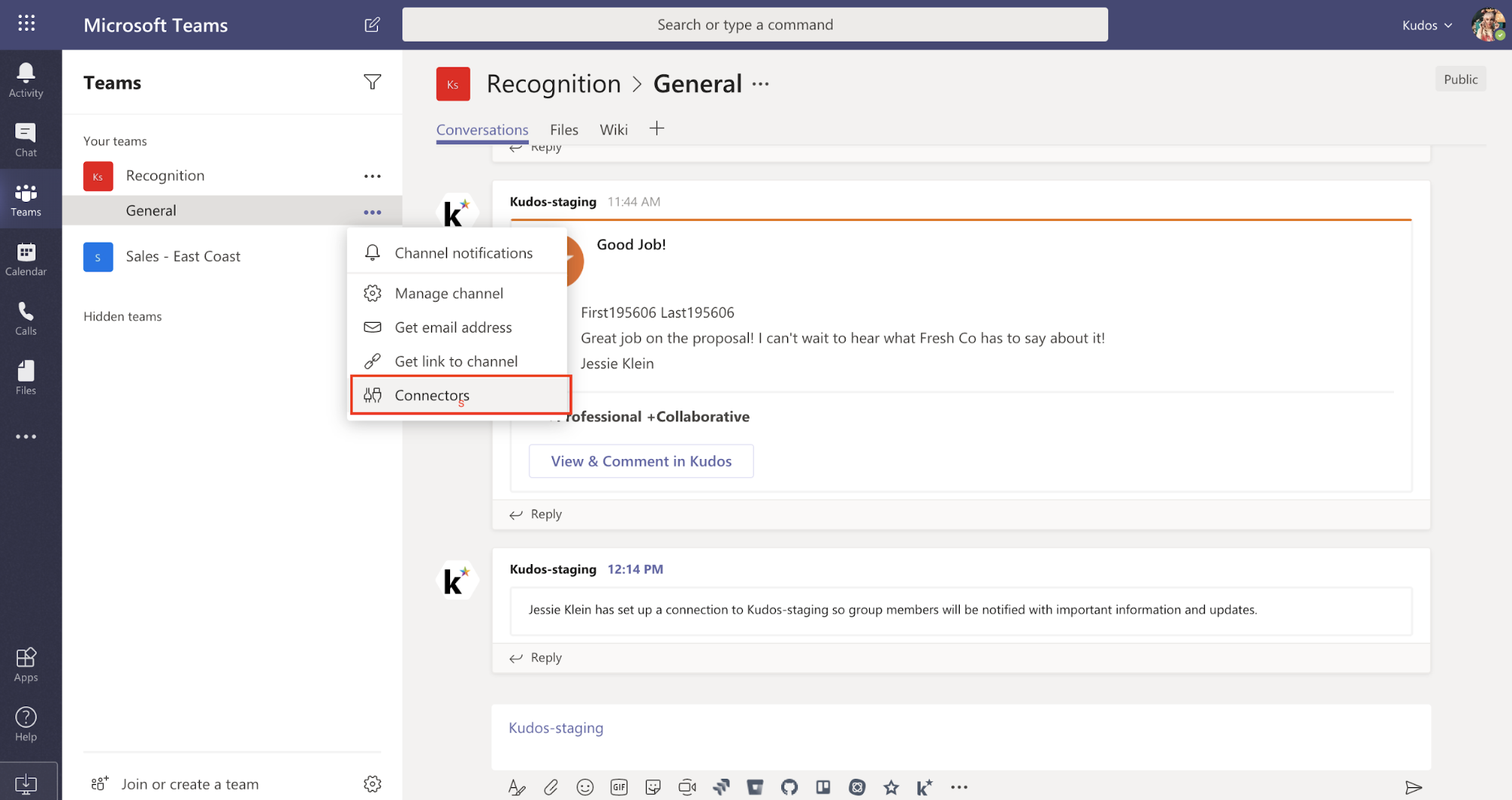 On the left-hand side, click Configured under the Manage section. You will see the Kudos®️ Connector listed with a Configure button. Click on the text beneath this that says 1 Configured, and then click on the Manage button.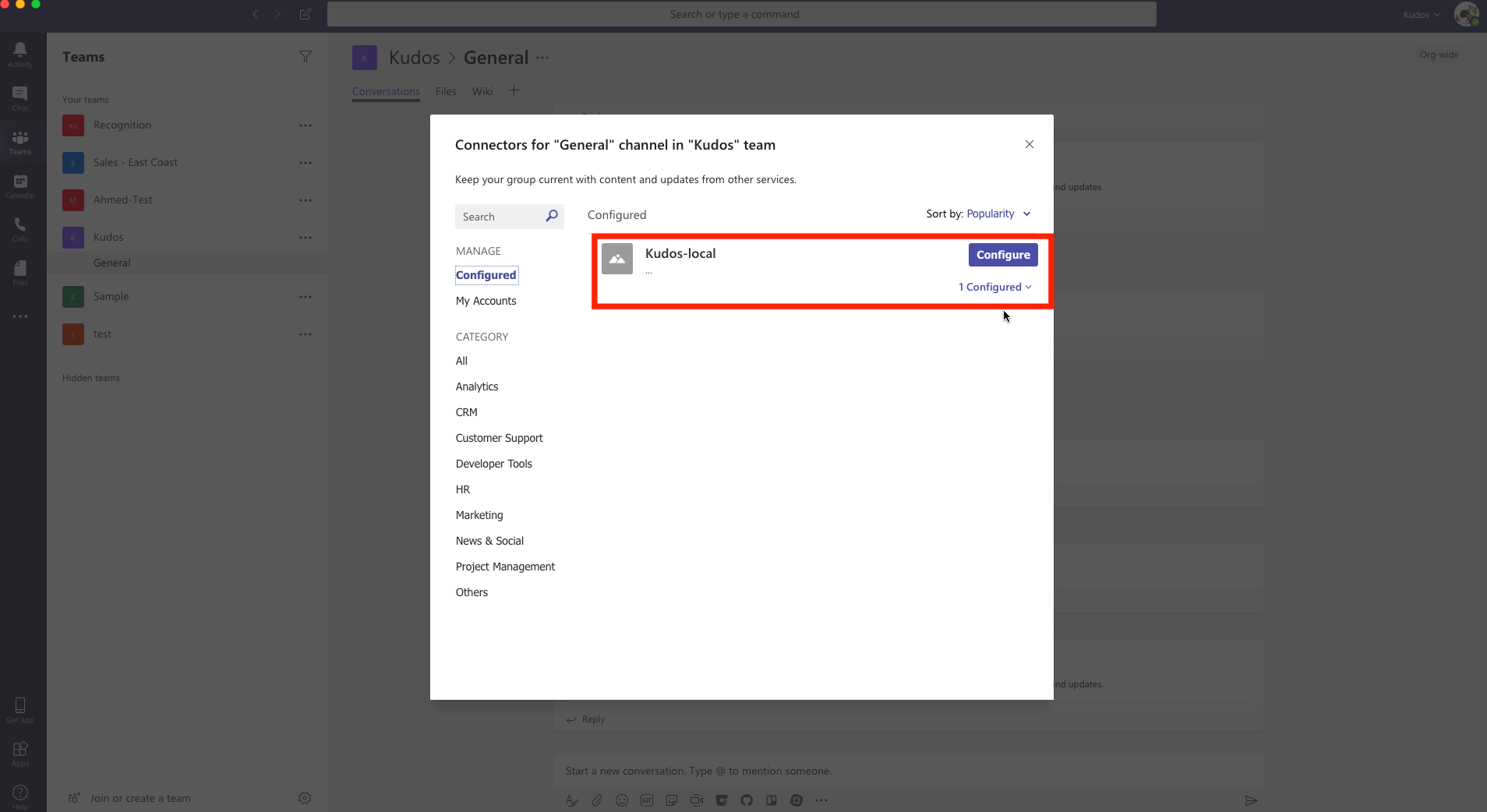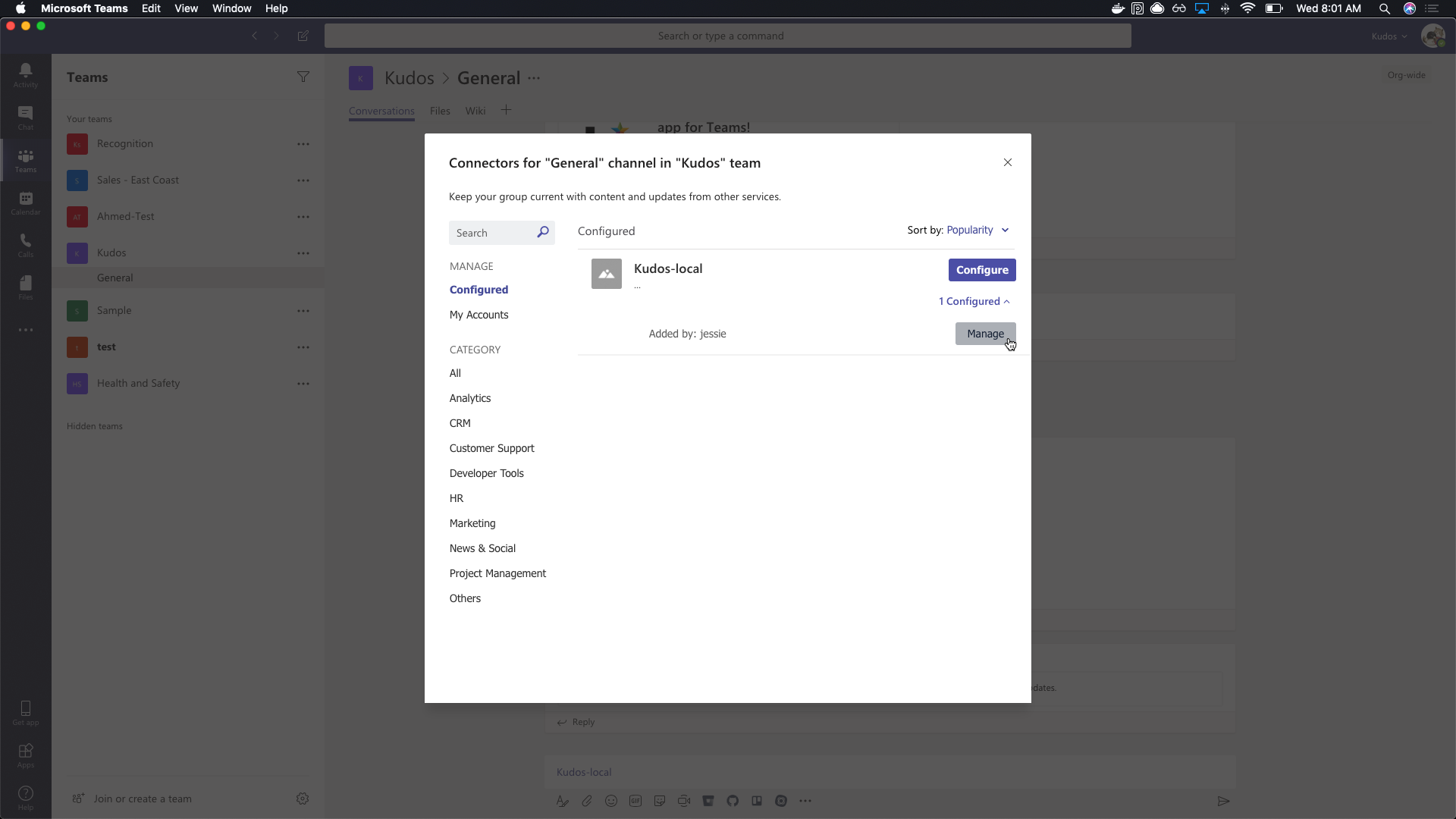 A new popup will appear with a Remove button in the bottom right-hand corner - click on this button to remove the Connector.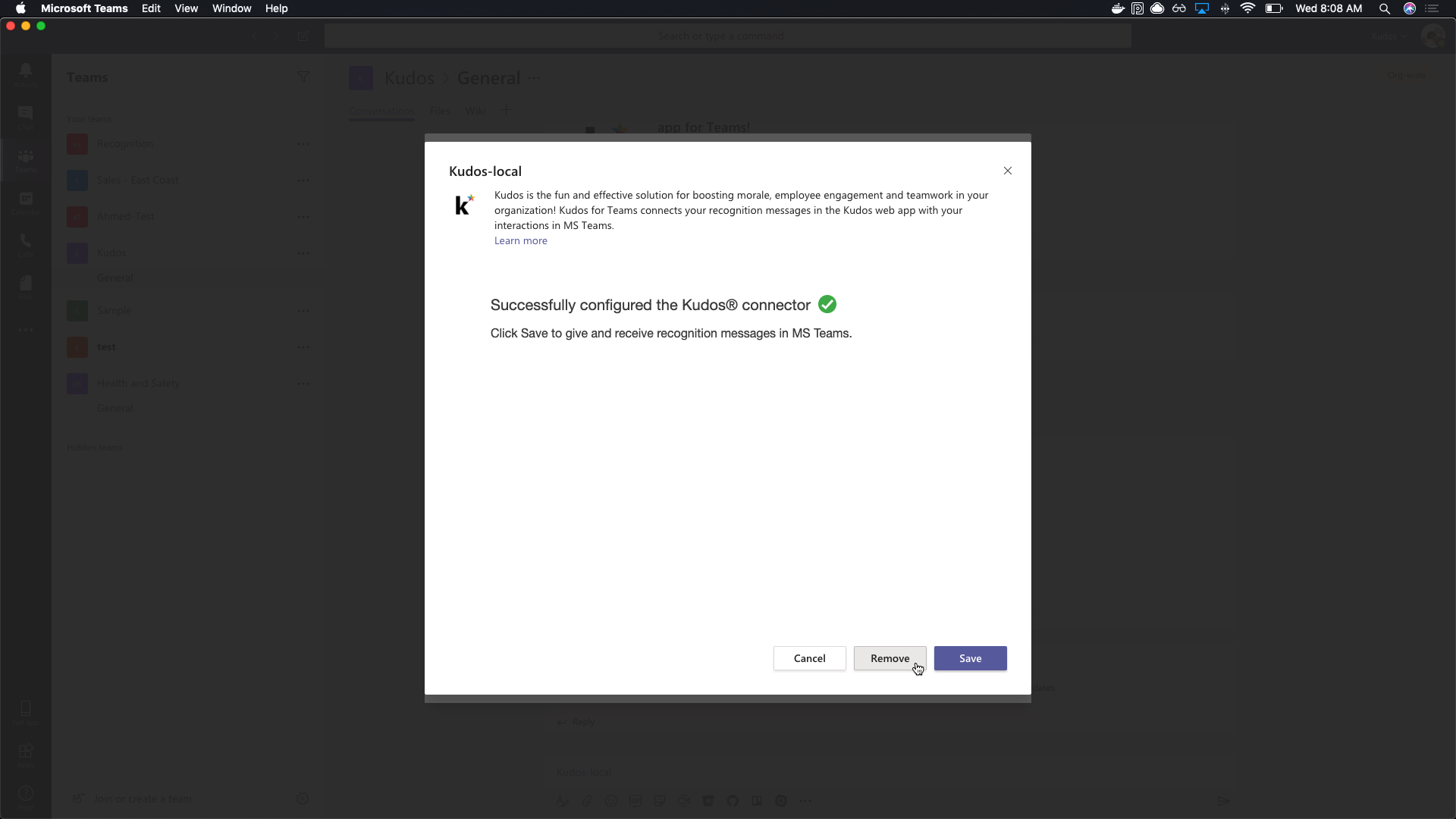 You will see a message notifying you that there are no Connectors configured. You've successfully removed the Connector!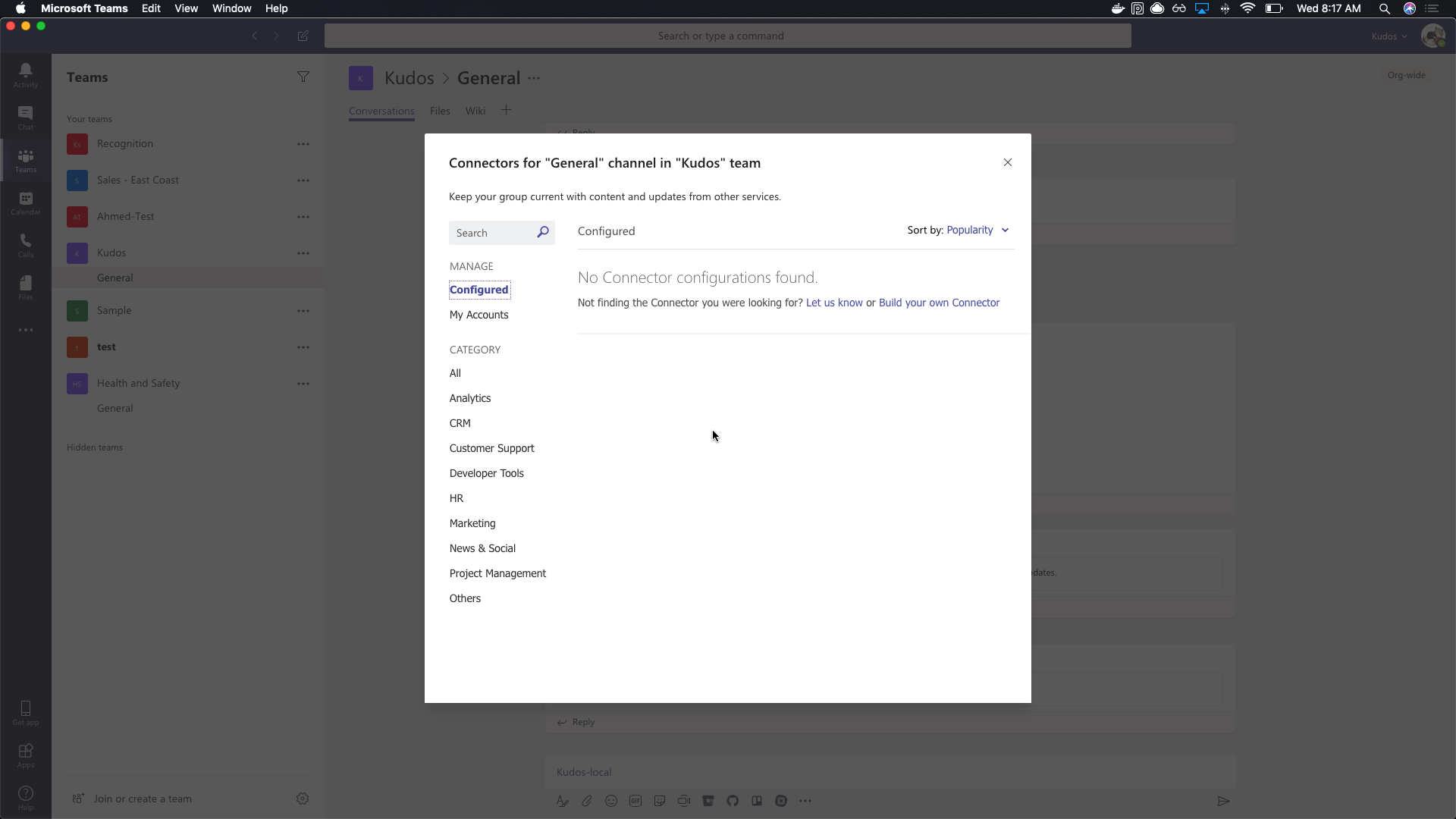 We hope this helps! If you have any questions, please reach out to us at support@kudos.com and one of our friendly team members will be happy to assist you.