Step 1:
Select the team where your connector is installed, then, hover over the channel (General channel) to see the ellipsis (...) "More options" icon and select Connectors.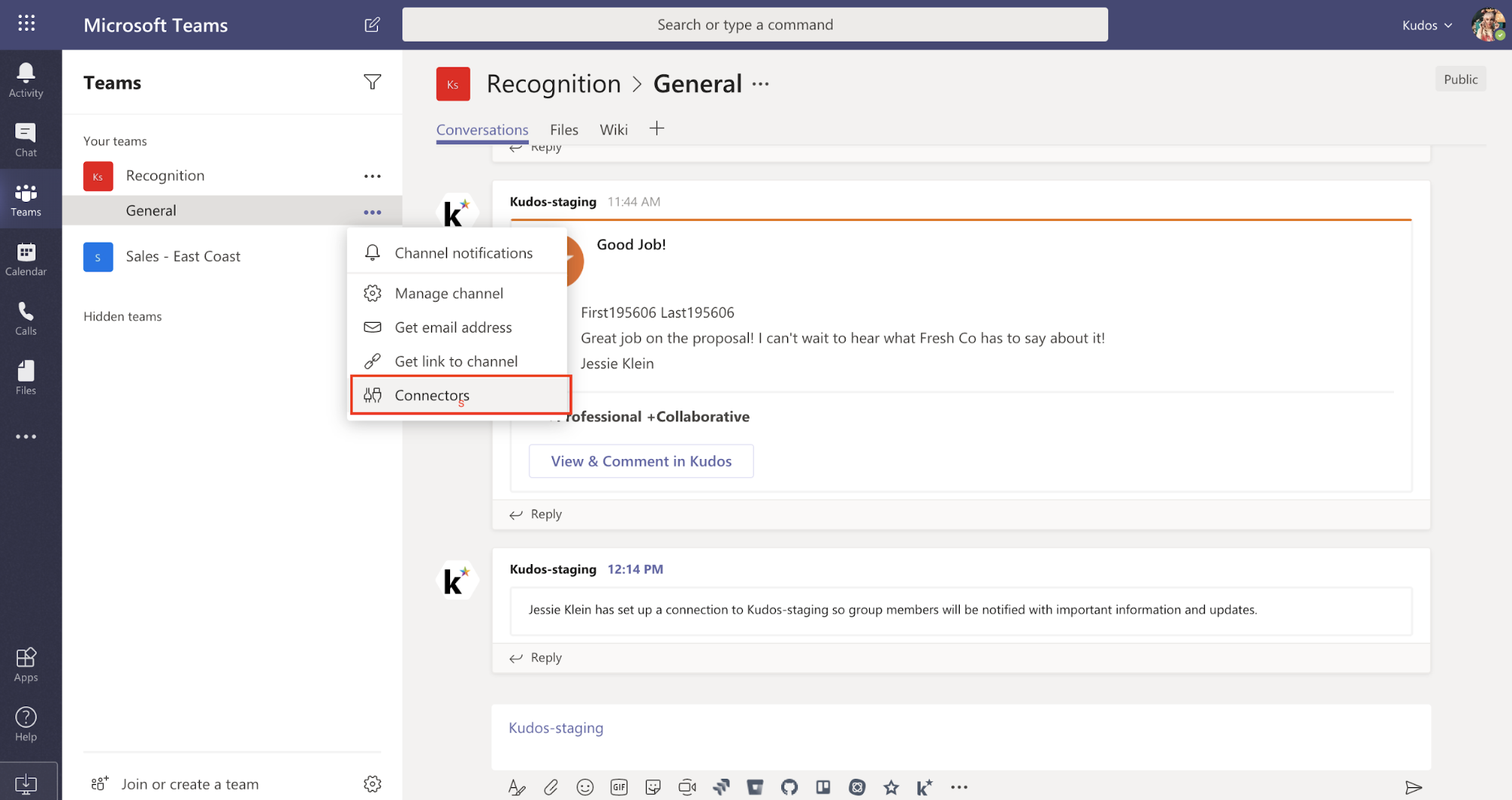 Step 2:
On the left-hand side, click Configured under the Manage section. You will see the Kudos Connector listed with a "Configure" button. Click on the text beneath this that says '1 Configured.' A button that says Manage will appear. Click it!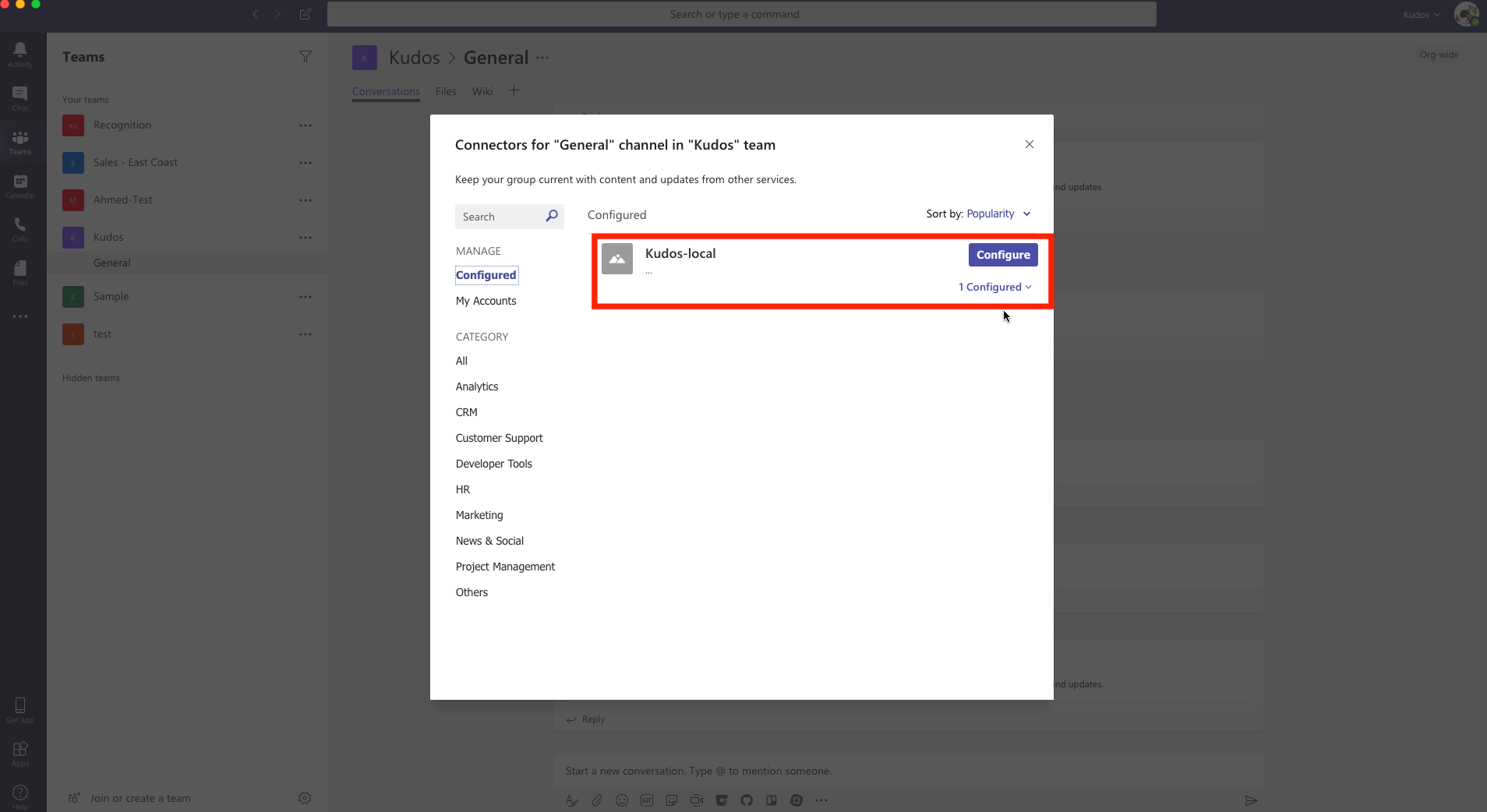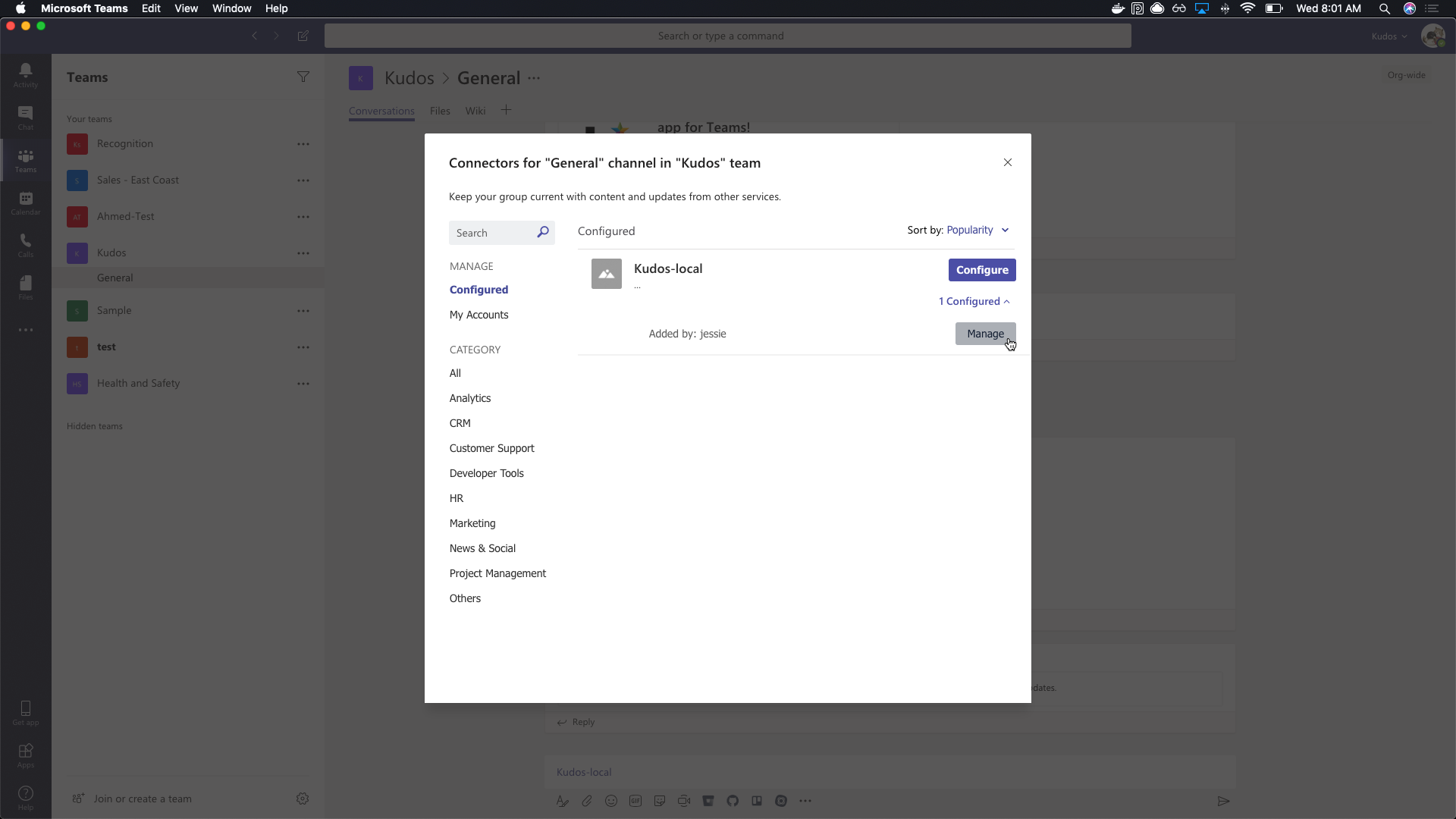 Step 3:
A new popup will appear with a Remove button in the bottom right-hand corner. Click on this button to remove the Connector.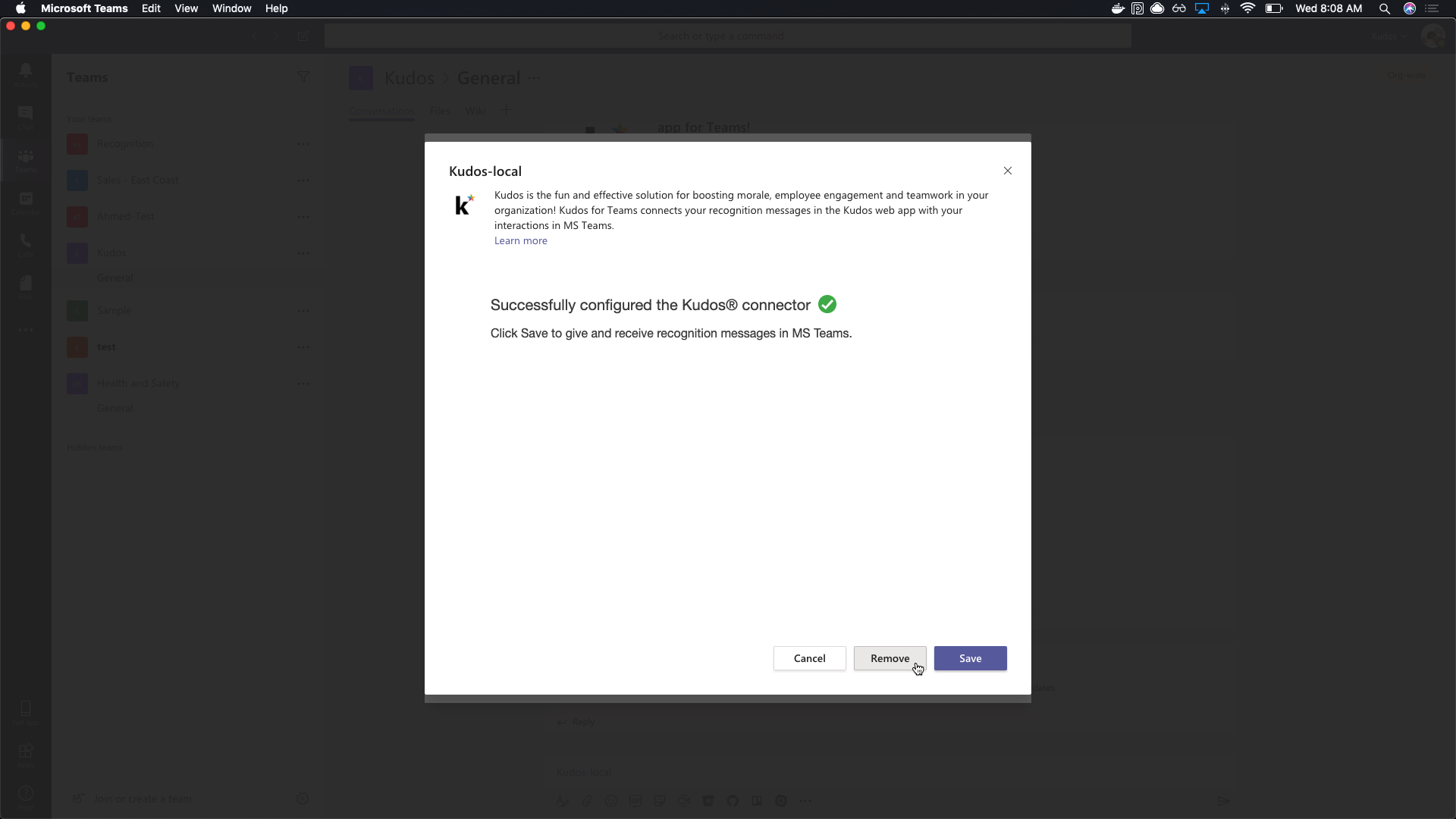 You will see a message notifying you that there are no Connectors configured. You've successfully removed the Connector!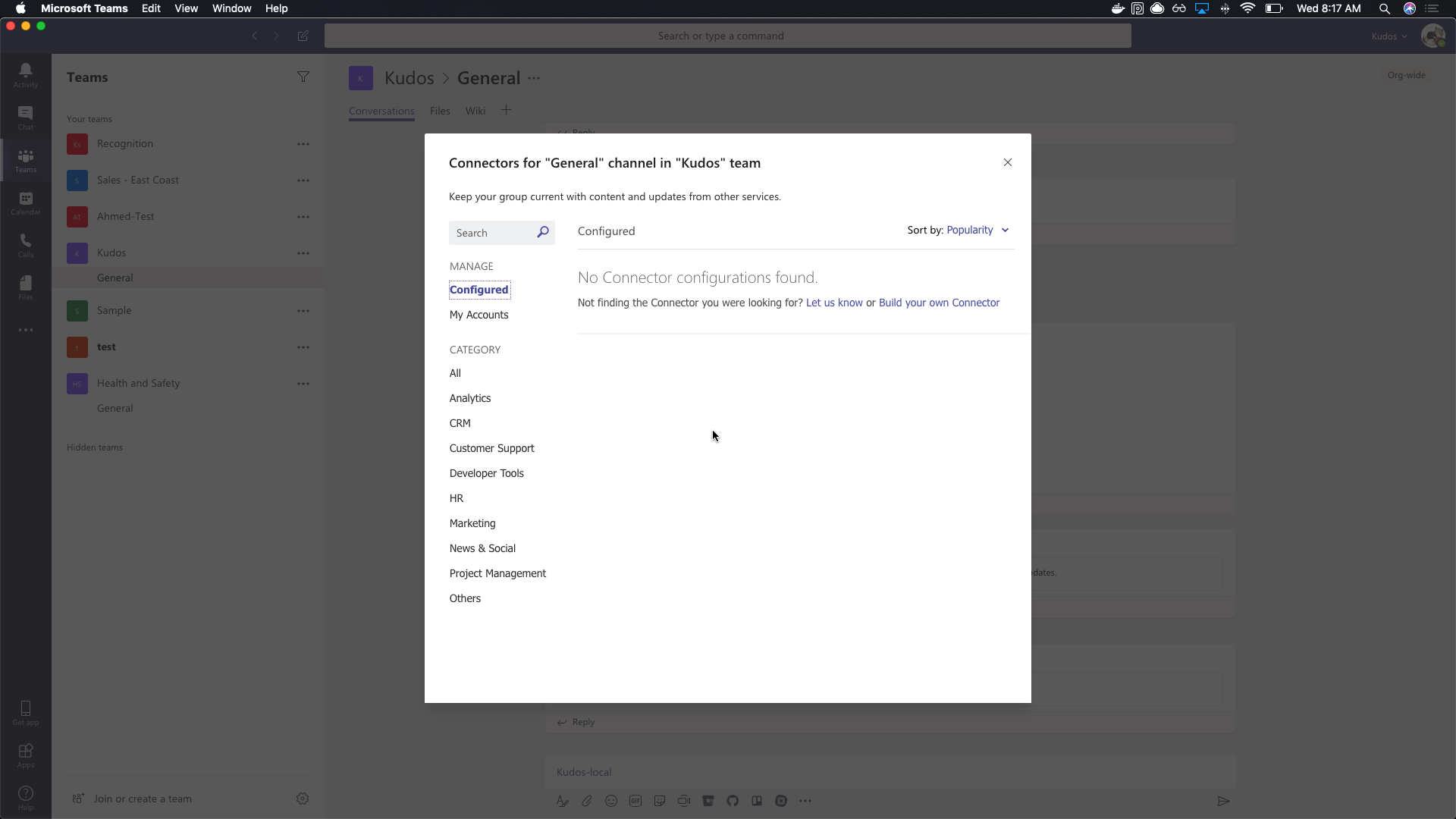 Note: If an error occurs, please try removing the Connector at a later time.