Once the app has been installed within a team, you can now set up your Connector.
Step 1:
Select the team where the Kudos app was installed and hover over the channel (General channel) to see the ellipses (...) "More options" icon and select Connectors.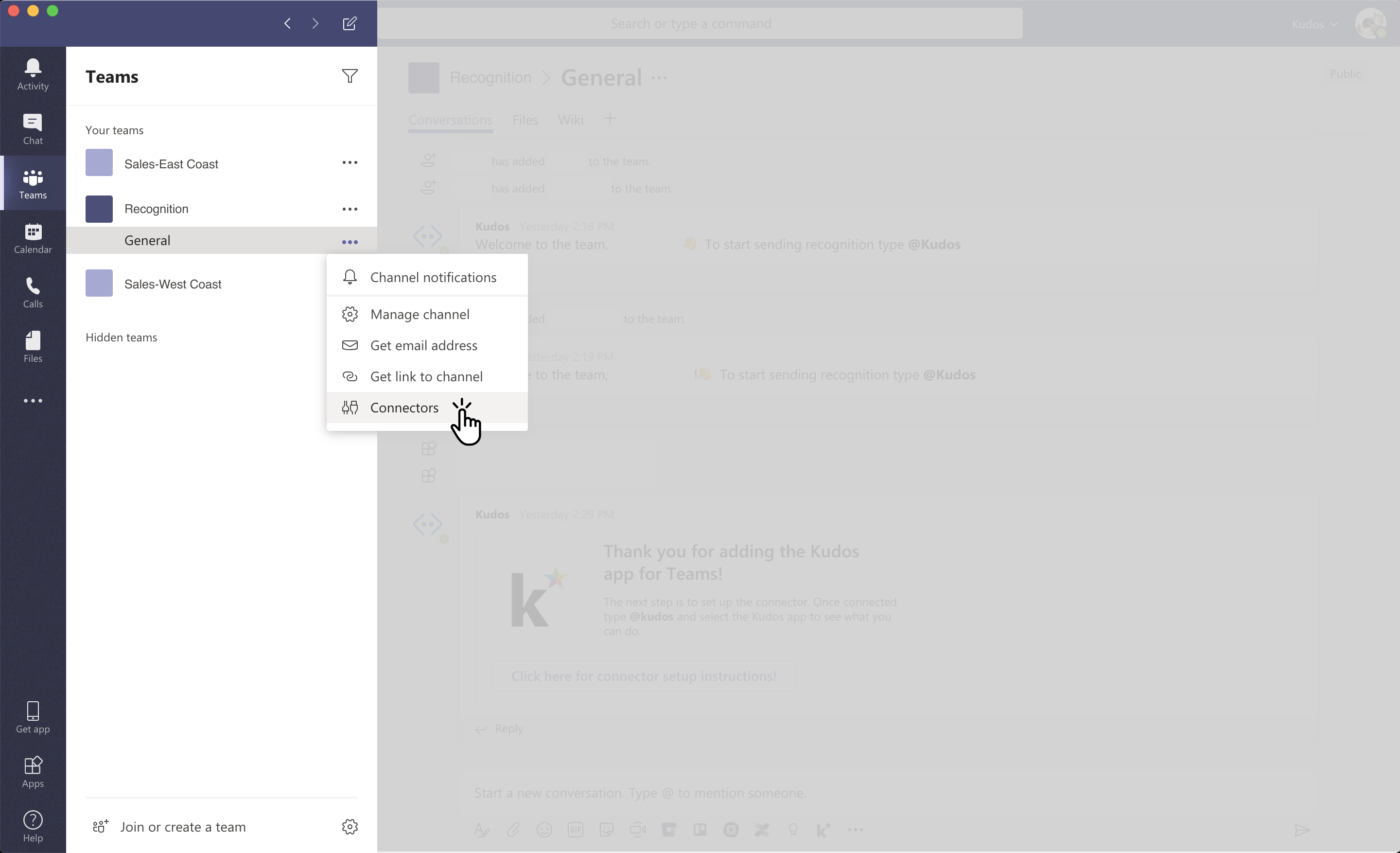 Step 2:

In the search box, enter 'Kudos' and click Configure.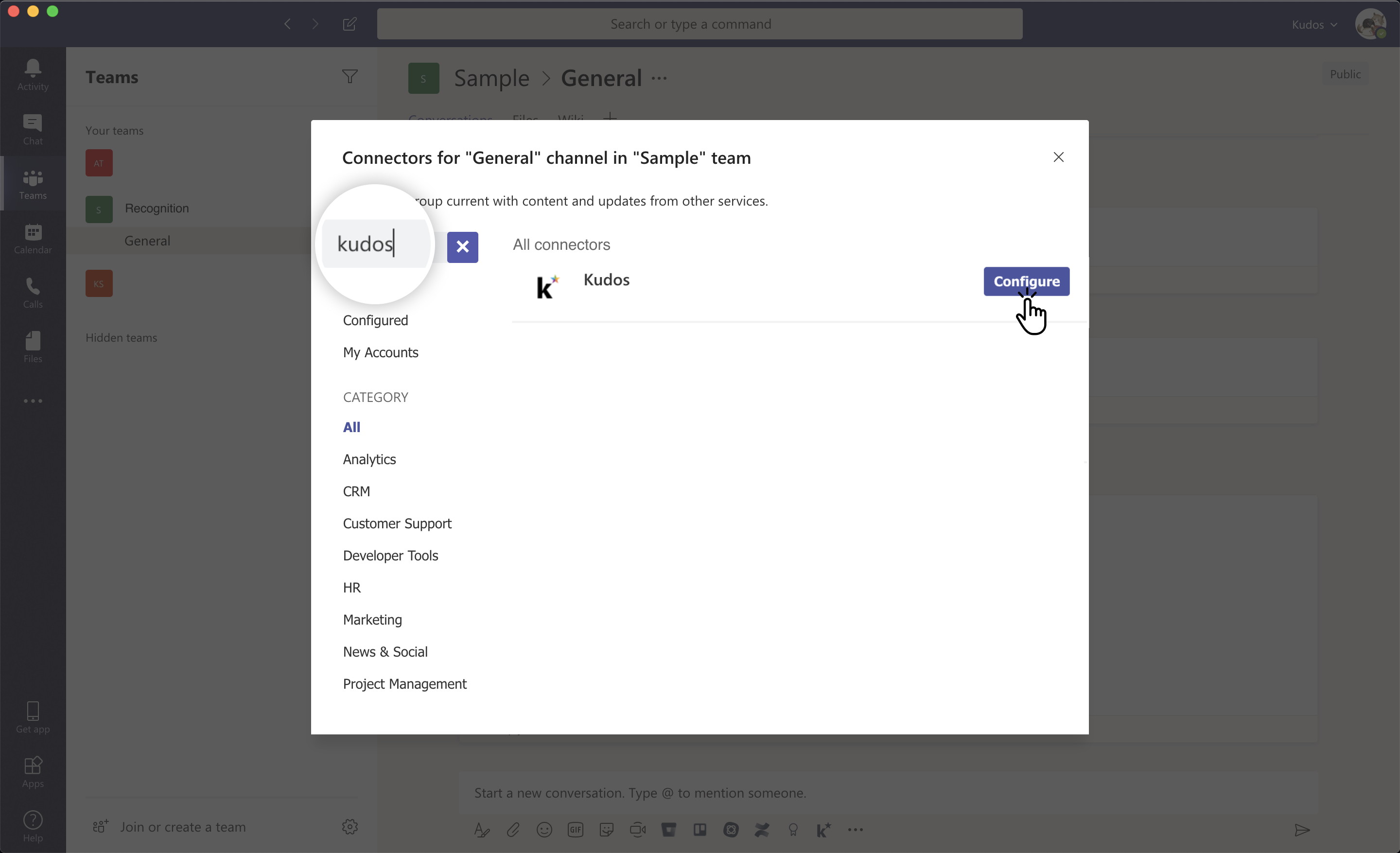 Now click the Accept button.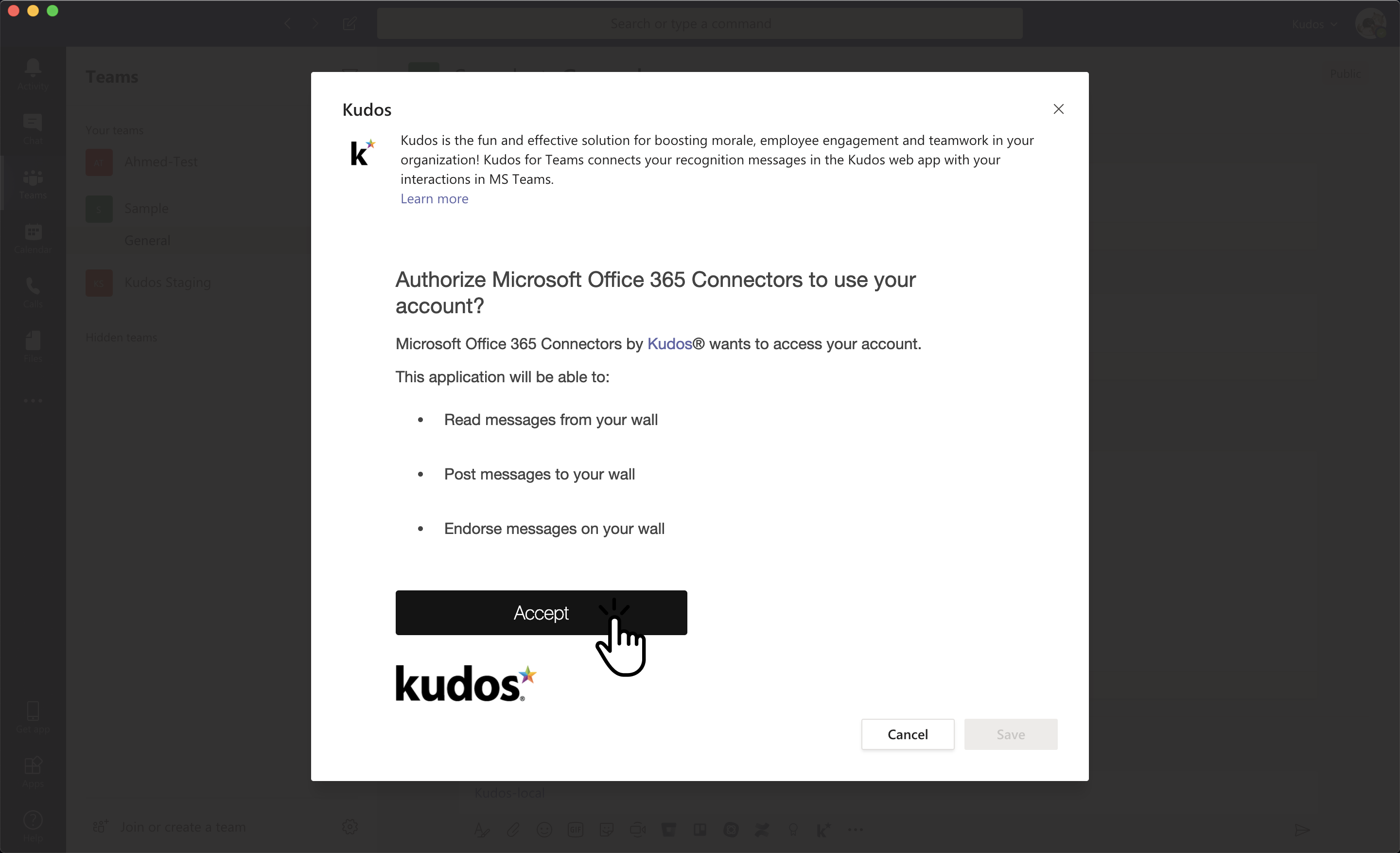 If prompted:
Enter your Microsoft Azure credentials
Consent on behalf of your organization
Step 3:
Once authorized, be sure to save the configuration by clicking the Save button on the bottom right corner of the configuration dialog window.

*Important: Make sure to click the Save
button

. On smaller screens you may need to scroll down to see the Save button.
Check if the Connector is configured
After the Connector has been configured you will be taken back to the connectors popup.
To ensure the connector was configured properly, click Configured on the left-hand side located under the MANAGE section, if the Connector was successfully configured, you will see the Kudos app listed.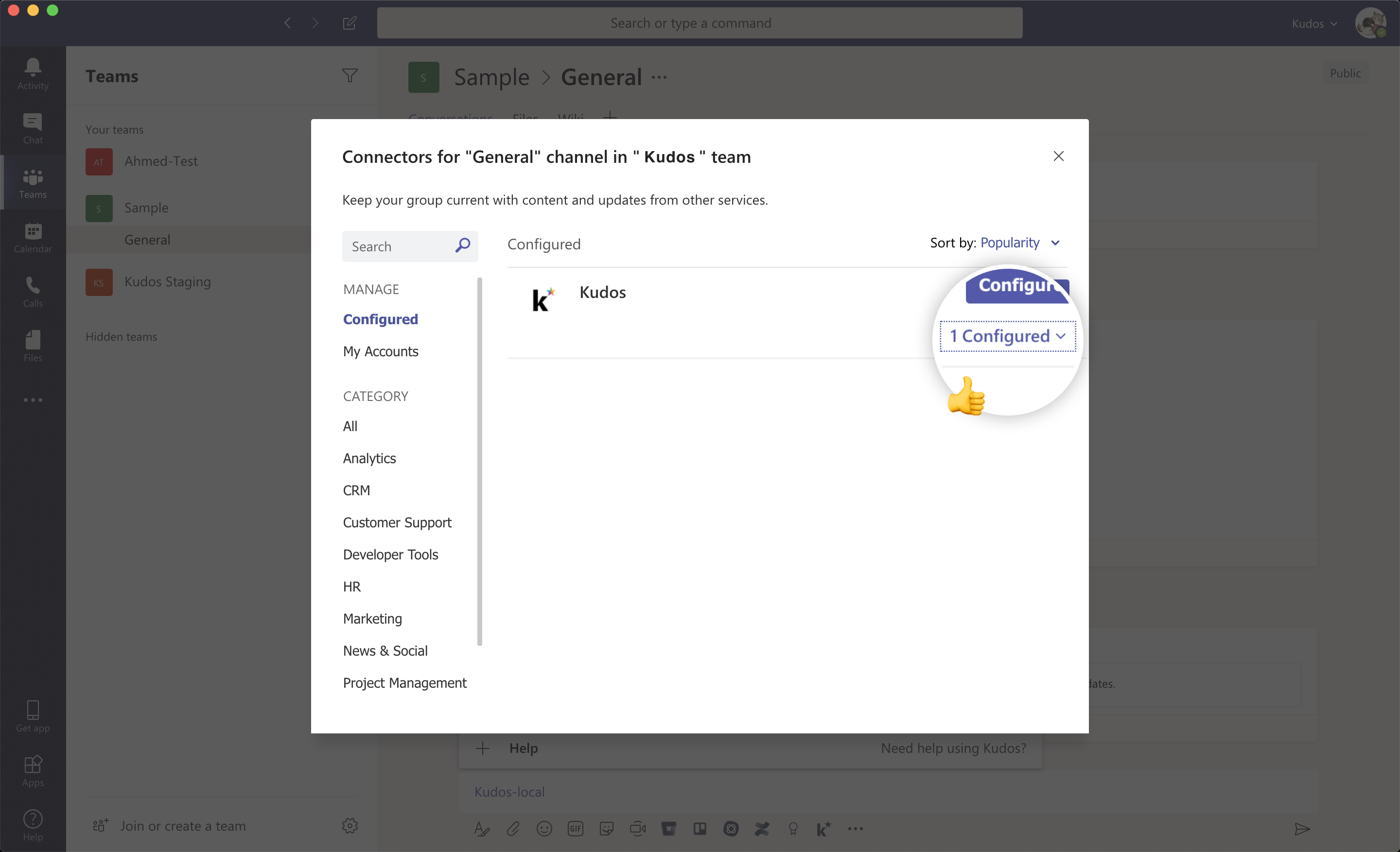 If you don't see the Kudos app try following these instructions again. If you have any questions, please post a comment below and one of our friendly team members will be happy to assist you.
Congratulations! You've successfully integrated the Kudos app into your MS Teams!
For more information on using the Kudos app, please click here for the User Guide.