By using the Kudos® integration with Slack, you can send recognition as easily as you would send a Slack message to your colleagues!
Check out our tutorial video to learn how to send recognition messages and view your organization's Kudos® Wall in Slack.
To send a recognition message using Slack, enter the Slash command to start. Entering the /kudos command allows any user in your team to send recognition to one of your team members.
You can use it by typing /kudos @recipient and then press the enter button as if you were sending a Slack message.

After you input the /kudos command (/kudos @recipient + enter button) into your Slack text box the following dialogue box will appear: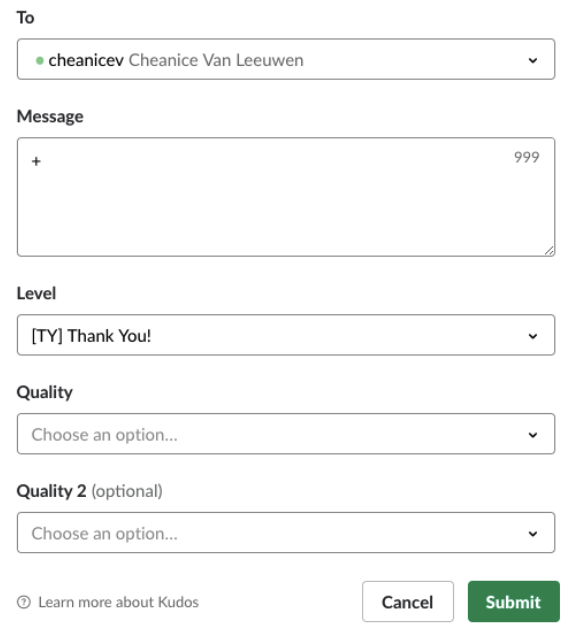 Write a meaningful recognition message in the Message text box, and select the Level of Recognition you wish to send. You must select at least one Quality to go with the message. Click on Submit when you're ready to send your message!
Public recognition messages will be posted to the Kudos® Slack channel. You'll be able to endorse messages with a K+ directly from Slack.
We hope this helps! If you have any questions, please reach out to us at Support@Kudos.com and one of our friendly team members will be happy to assist you.