Changing your password regularly is an excellent best practice for keeping your account secure! Anytime you need to update your password, follow these easy steps:
Access your password settings by clicking My Settings and then selecting "My Settings" from the pop-up menu.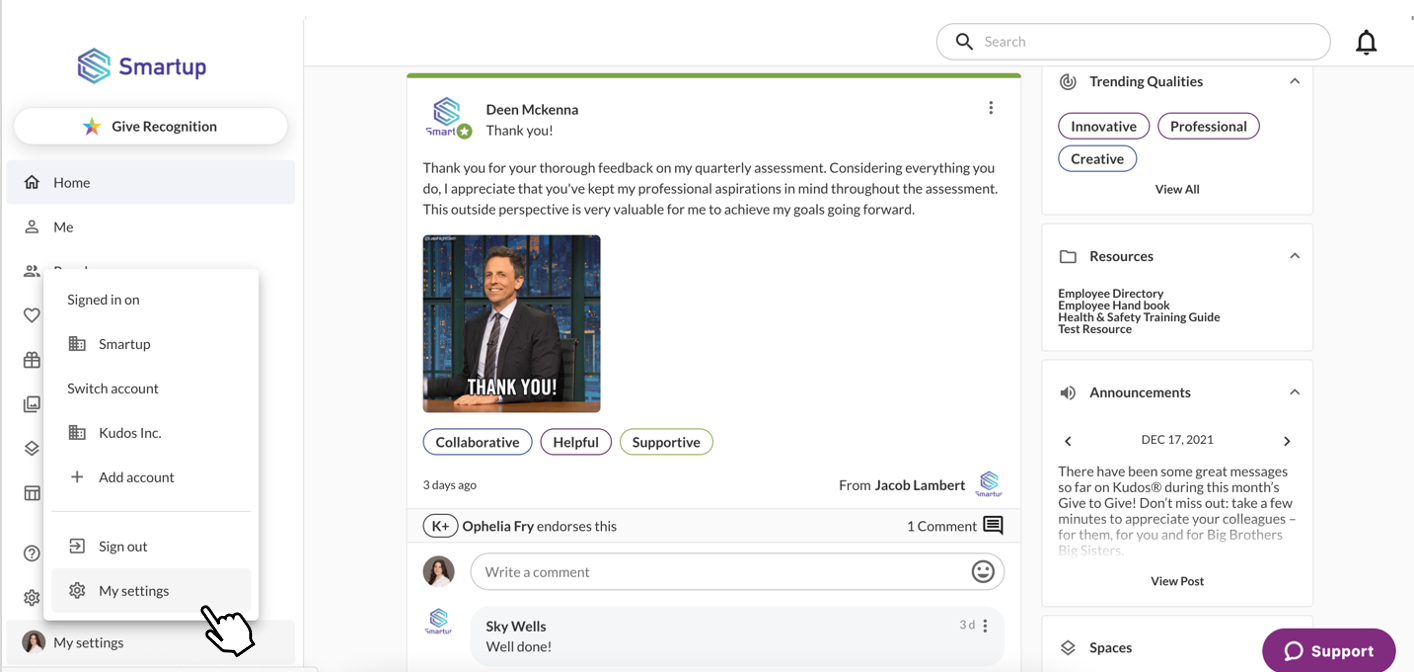 You'll be directed to Your Settings page, where you can enter your current password and new password and click Save My Password.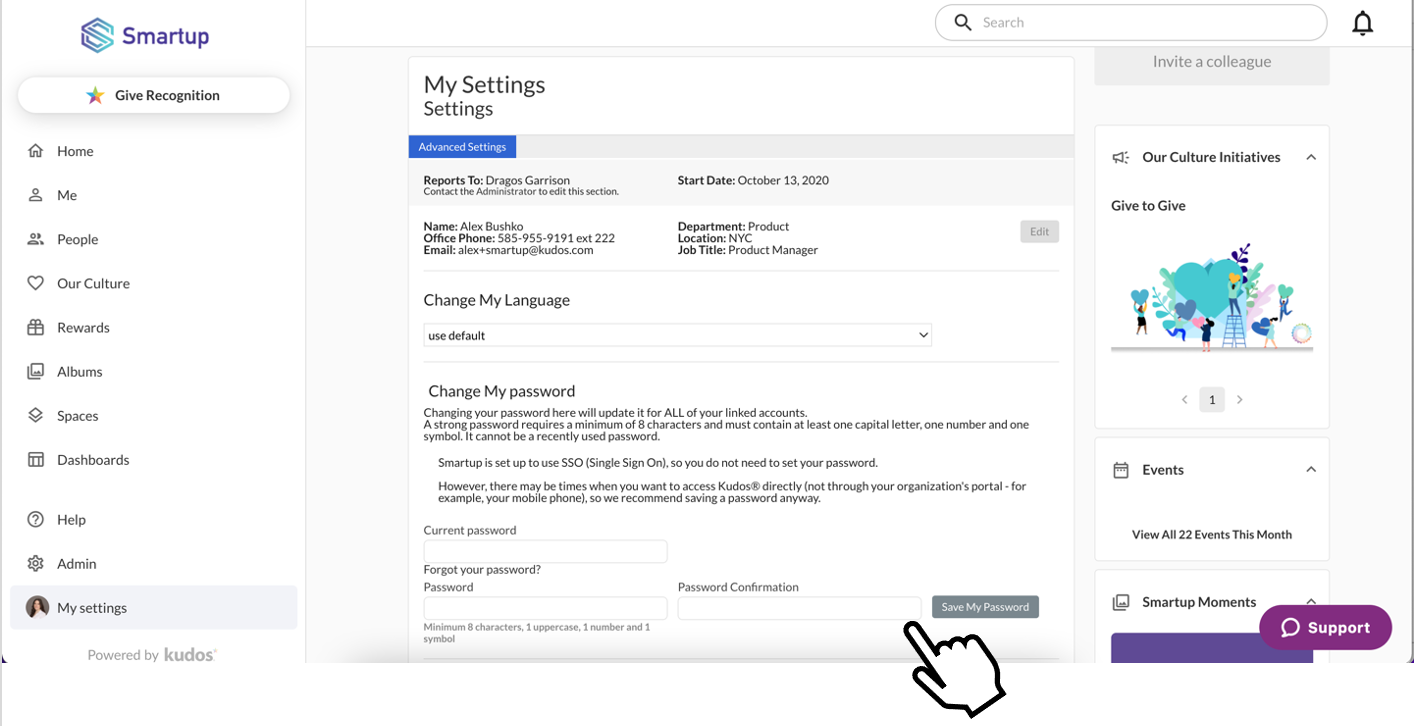 We hope this helps! If you have any questions, please reach out to us at support@kudos.com and one of our friendly team members will be happy to assist you.