Adding information to your Kudos® profile is an important step in helping your coworkers get to know you better! Learn how to access and edit the information contained in your Kudos® personal profile and change your Kudos® account language settings.
How to Access Your Profile Information
You can access your Profile Information by clicking the Edit icon on your profile on your Me Page: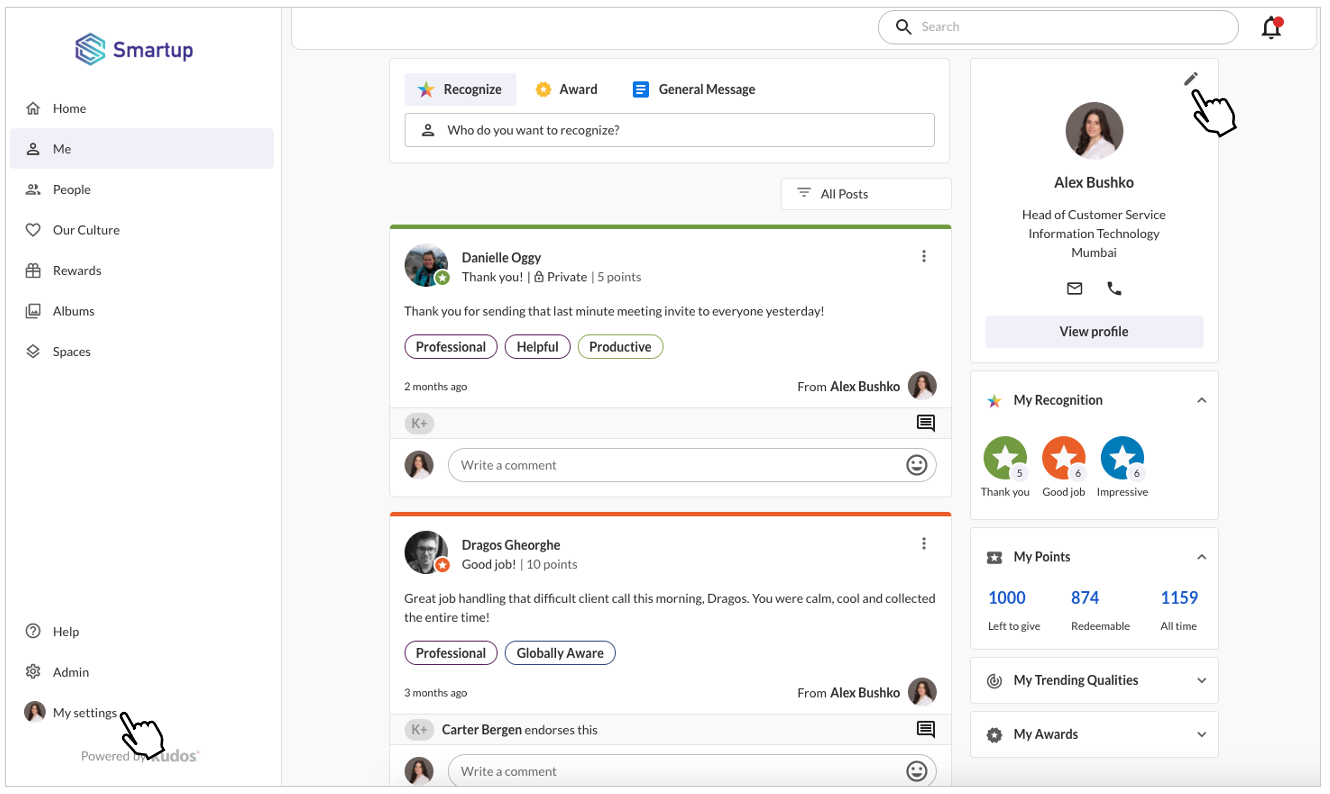 How to Edit Your Profile Photo & Personal Information
To add or update your profile photo, click Choose File under Update My Picture. Select a photo from your computer to upload to Kudos®. Accepted file types are .png, .jpg, and .gif and can be up to 5MB.
In your profile, you may not be able to edit certain details, such as your job title or who you report to. To change this information, please contact your Administrator using the link provided under Reports To. All additional profile fields are optional.
Clicking on the Private setting will allow only you to view the details. The Public setting will allow all users within your organization to view the details.
In order to add information to your profile, click the + Add School/+ Add Family Member/+ Add Website button at the bottom of each section. If you wish to edit any information, click on the text, edit the information, and click Save. To delete information, click the Remove button and confirm that the information has been deleted.
Changing your Kudos® account language will update your Kudos® site to your preferred language. The languages that are available to select under Change My Language are determined by your Administrators.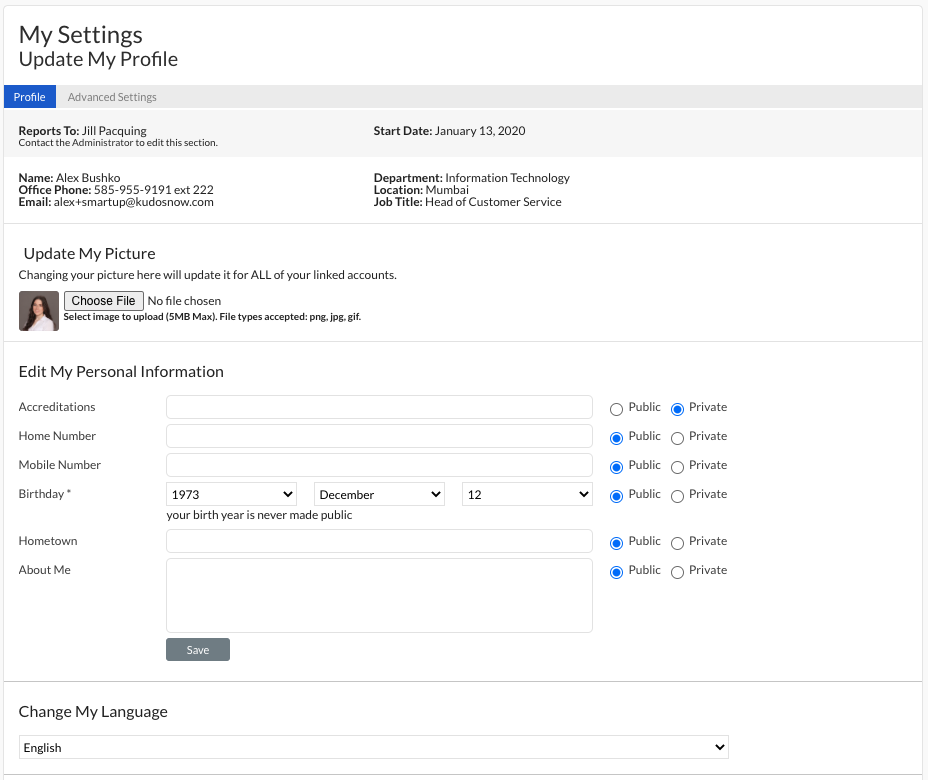 Please note: you cannot access your settings or edit your profile on Kudos® Mobile.
We hope this helps! If you have any questions, please reach out to us at support@Kudos.com and one of our friendly team members will be happy to assist you.