Connecting your profile with LinkedIn is a great way to communicate with your peers and share recognition with your broader network of colleagues and contacts. You may be unable to connect your LinkedIn, depending on your Administrative settings. If you have questions about Integrations, contact your Kudos® Administrator.
Start by accessing your Advanced Settings. To learn how to access your account settings, check out this article.
Connecting LinkedIn
Scroll down to the 'My Apps' section at the bottom of the page and click on LinkedIn: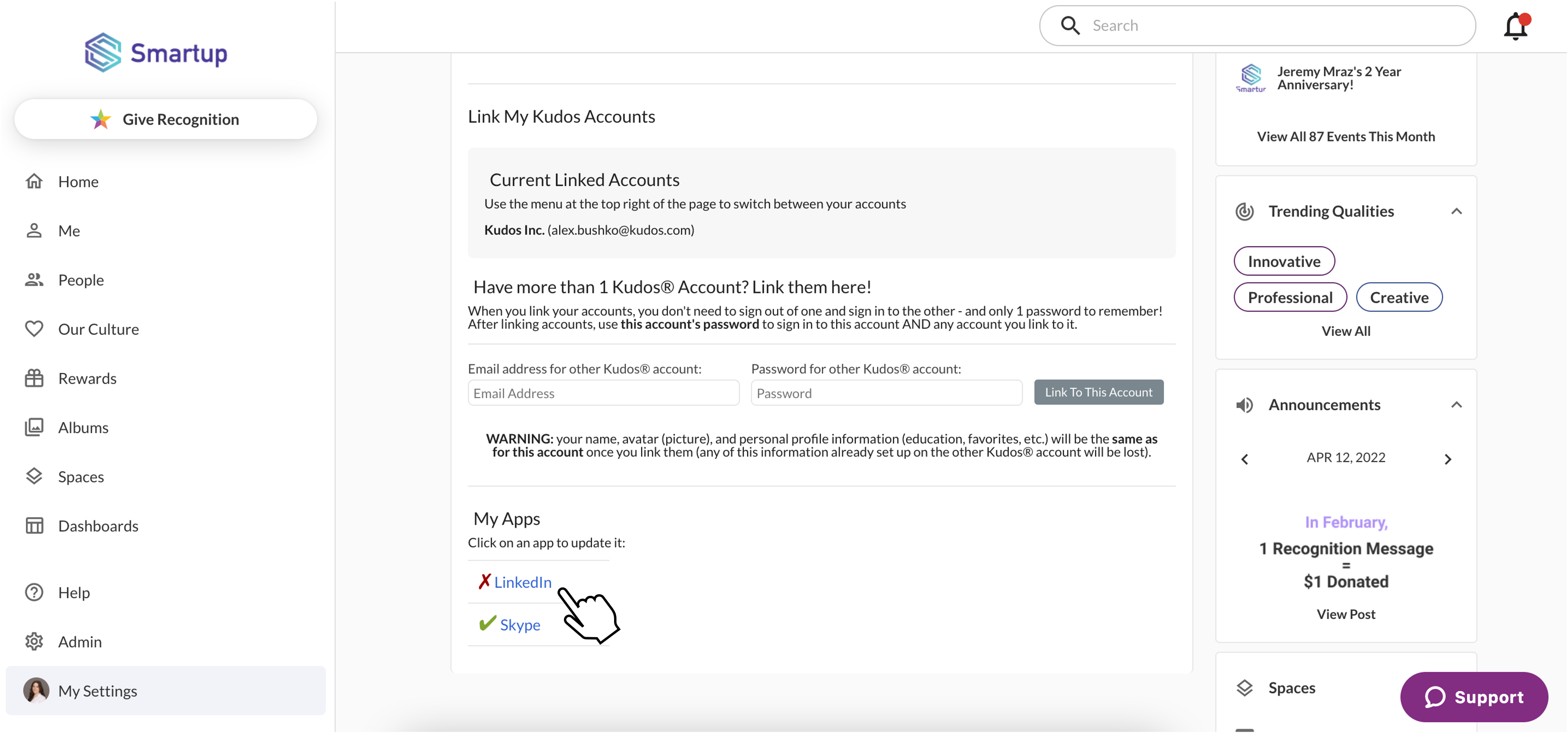 You'll be taken to a new page where you can enter your LinkedIn username and password. When you're done, click Allow Access.
Depending on your Administrator's settings, you will now be able to post recognition messages you send or receive to your LinkedIn profile. Just click the three-dot menu on any recognition message you have sent or received and click Post to LinkedIn:

Example of Message that will be posted to LinkedIn: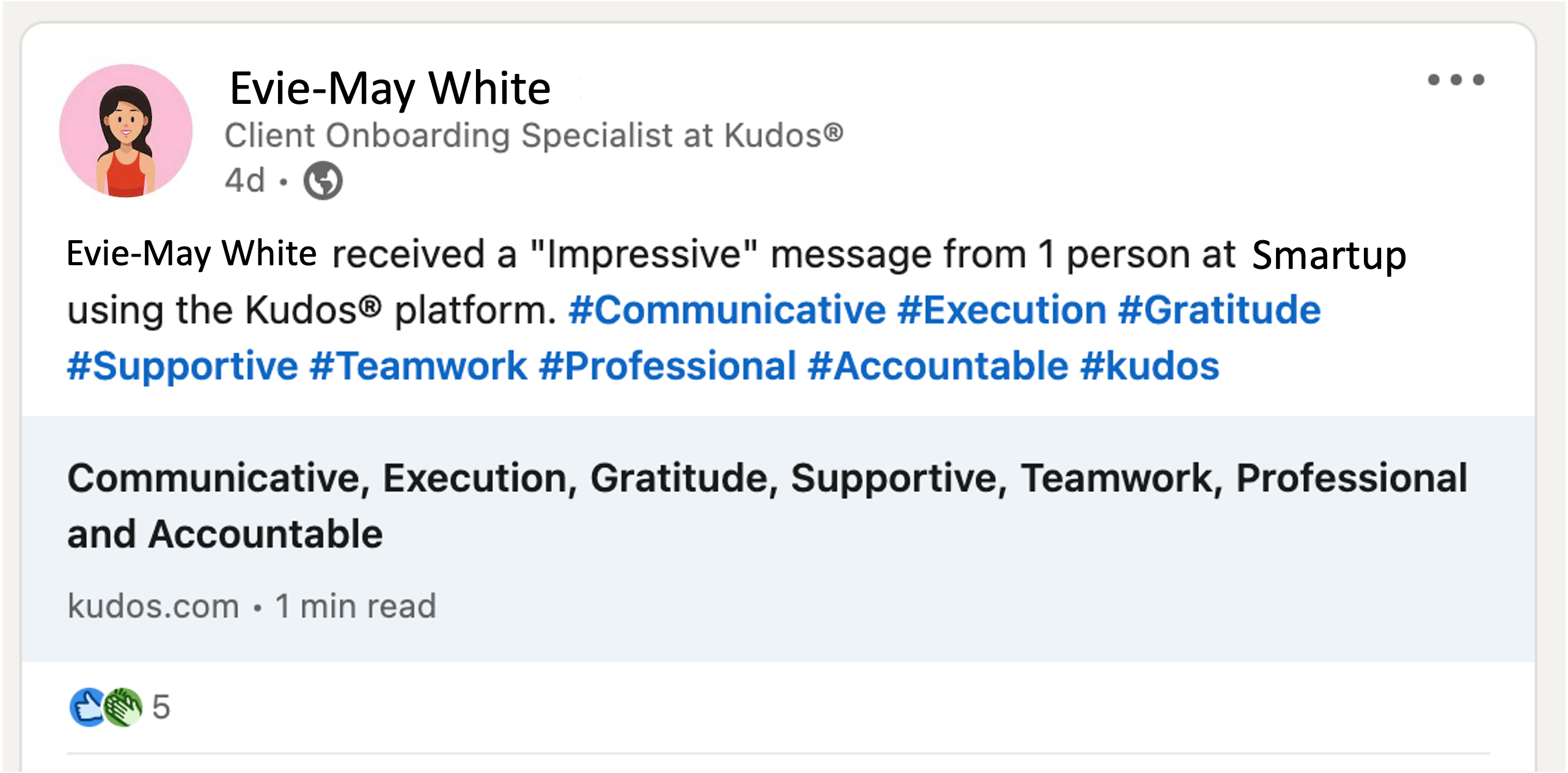 We hope this helps! If you have any questions, please reach out to us at support@Kudosnow.com and one of our friendly staff would be happy to assist you!