You can easily update your widgets to only display the specific information you'd like to see, or quickly apply a filter to the whole dashboard simply by clicking on data within a widget. This allows you to quickly drill into your data.
Filtering a Single Widget
To do this, left-click on a single legend name will hide the related data. Please note that this will only affect the single widget you are working on. Once you have clicked on the legend name, it will turn a faded grey color to show that it is now hidden. You can hide multiple items in this way! To unhide the data, simply click on the name a second time.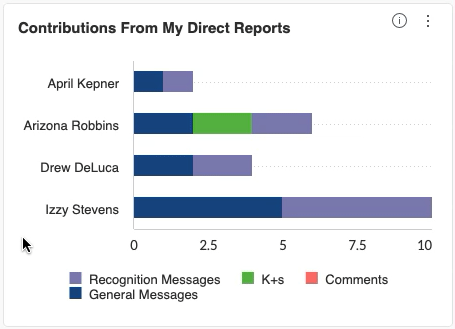 Selecting Widget Data
You can also apply a filter to the entire Dashboard by selecting a specific part of a widget's data. This will affect multiple widgets on the Dashboard.
In our example below, the data for Innovation was selected in the Values Lived by my Team widget. A filter has been added to the filter panel showing that the entire dashboard is being affected by the filter.
The filter may be removed by clicking the Clear Selection button on the widget where the data was originally selected (shown below) by clicking on the data a second time.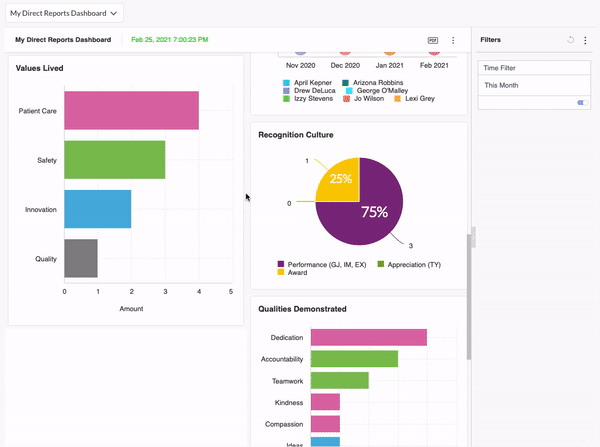 We hope this helps! If you have any questions, please reach out to us at support@kudos.com one of our friendly team members will be happy to assist you.