This article will guide you through generating a PDF version of your dashboard for when you need to take copies of your dashboards with you for meetings or to share your dashboard with other members of your team.
To create a PDF report, navigate to the dashboard you would like to export. From your dashboard menu, click the PDF icon (

). Once you've clicked the PDF icon, the PDF Report Settings page will be displayed; here you can customize how your dashboard will be displayed in the PDF.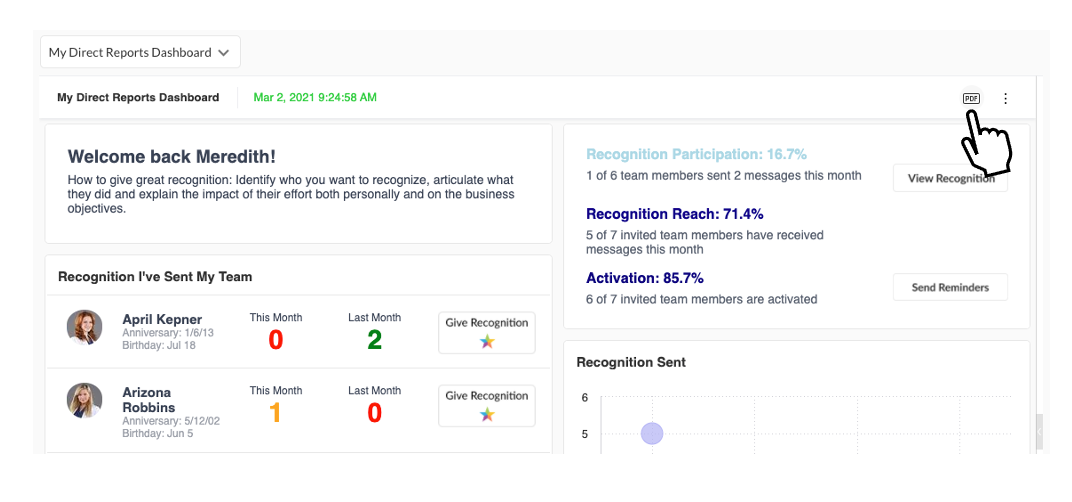 From the PDF Report Settings page, you have two modes: Edit mode, for customizing your PDF, and View mode, for seeing how the dashboard will be displayed in the PDF.
In View and Edit mode, you can define your dashboard's orientation, its layout, and what is displayed in the header and footer on your report. In Edit Mode, all the settings you can apply to your report are displayed in the left menu, and you can set the size of your widgets by selecting and dragging the borders of each widget. These borders are displayed when Edit mode is toggled on (shown in the video below).
After you have customized your report, be sure to click Save, so that your settings will automatically apply the next time you export the report as a PDF. Next, click

to download the dashboard to your device as a PDF file.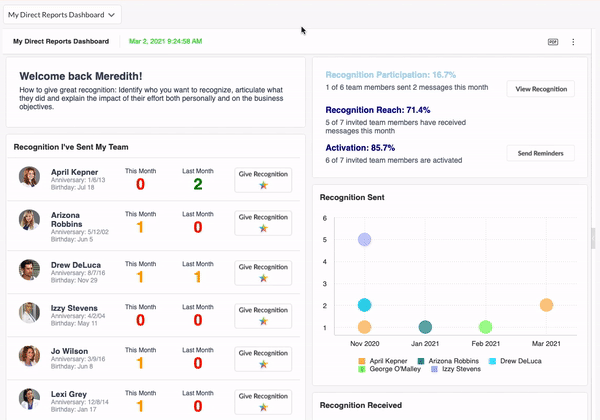 We hope this helps! If you have any questions, please reach out to us at support@kudos.com and one of our friendly team members will be happy to assist you.