The User Summary Dashboard gives you information about how teams and managers are performing with regard to recognition. Who is recognizing, who is being recognized and who is not? Which leaders in your organization are fostering a culture of recognition, and who needs a reminder? It's all here on the User Summary dashboard! 
The User Summary Dashboard is available to any Kudos® user with Admin or Super Admin permissions. To view the Activity Dashboard, navigate to Admin ⚙️  ️> Admin Dashboards > User Summary: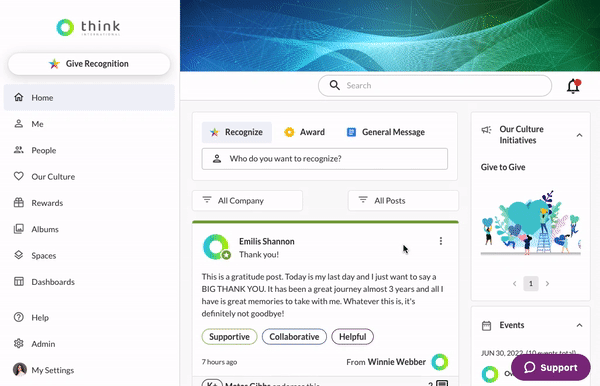 As a reminder, each widget on the dashboard includes an information bubble if you're looking for further information on what sort of data the widget includes: 

The dashboard will update overnight, every night providing you with updated recognition behaviours daily. However, updating user information can take up to two nights to allow all systems to sync and re-sync relevant information across the platform.
Related Articles: 
You can filter the User Summary widgets by User Status, Department, Location or Group: 

This dashboard provides snapshots of how the individual leaders and contributors in your organization are participating in recognition. You'll be able to see widgets showing sent and received recognition broken down by managers, as well as quick views of each manager's reach and an updated manager summary report: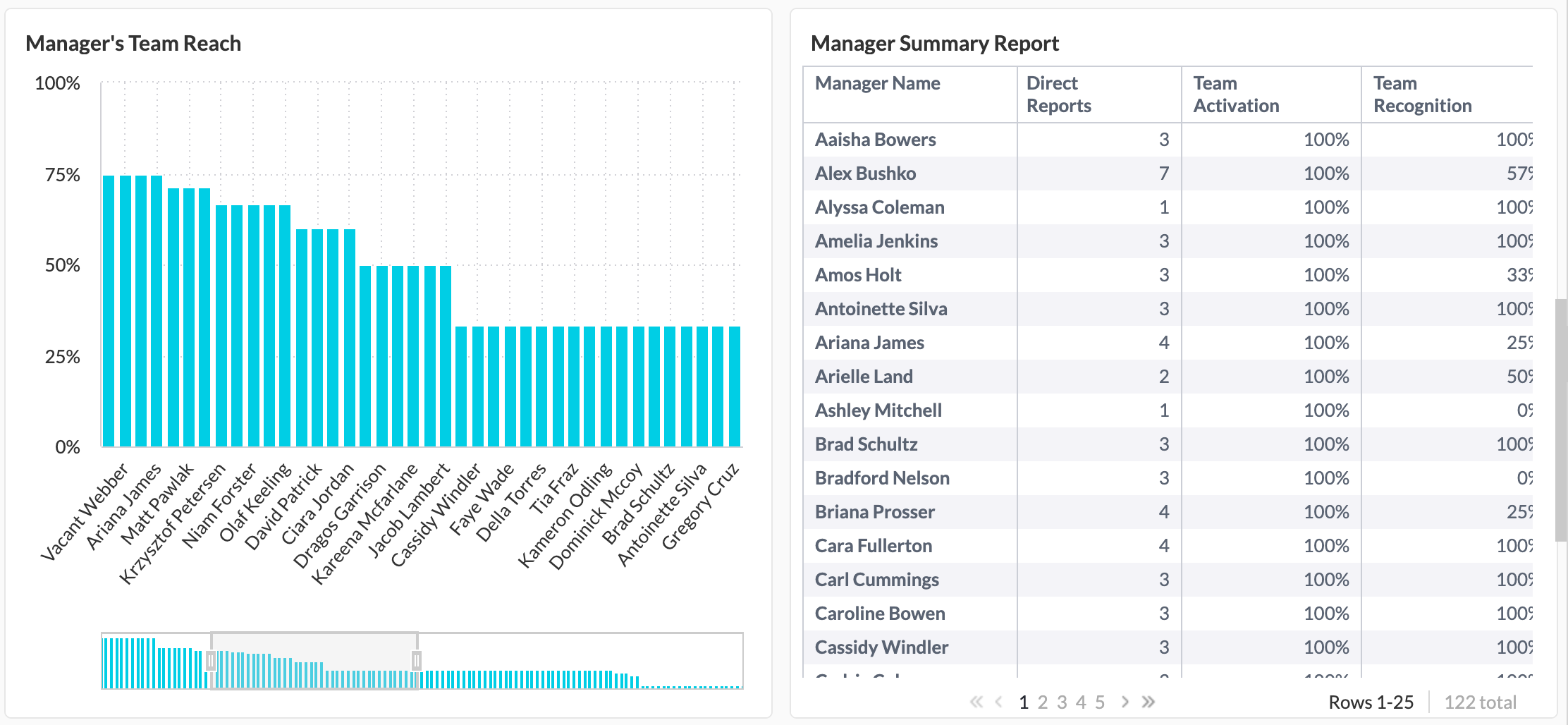 We hope this helps! f you need more assistance, please reach out to us at support@kudos.com and one of our team members would be happy to help out.