You now have the ability to update your Kudos Billing Contact by navigating as follows:
 ⚙️ 
> Account > Subscription > Billing Email Address
This feature allows you as the account's Super Admin to put in a different email address to receive billing emails from Kudos. This way you won't need to manually forward any invoices, etc. to your billing team.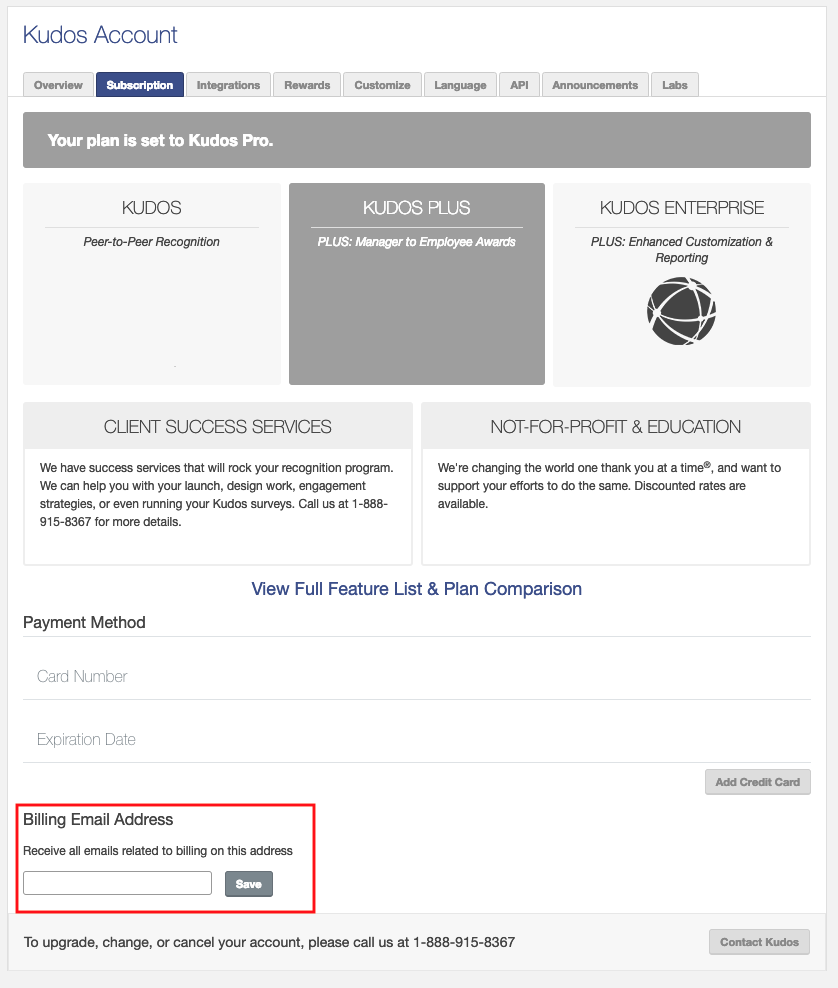 We hope this helps! If you have any questions, please post a comment below and one of our friendly team members will be happy to assist you.