Announcements are a great way to prominently feature news and information so that everyone can be kept up to date on what is happening in the company. You can promote all kinds of happenings: welcome a new team member; recognize a special event, or notify team members of important dates.
You can add an attachment to an announcement, providing more information to your team, or simply add a fun image or gif to draw attention to your announcement. There is an option to additionally broadcast the announcement via email to all users.
You can send an announcement to your team by going to Admin ⚙️ > Account Settings > Announcements. Click Add Announcement.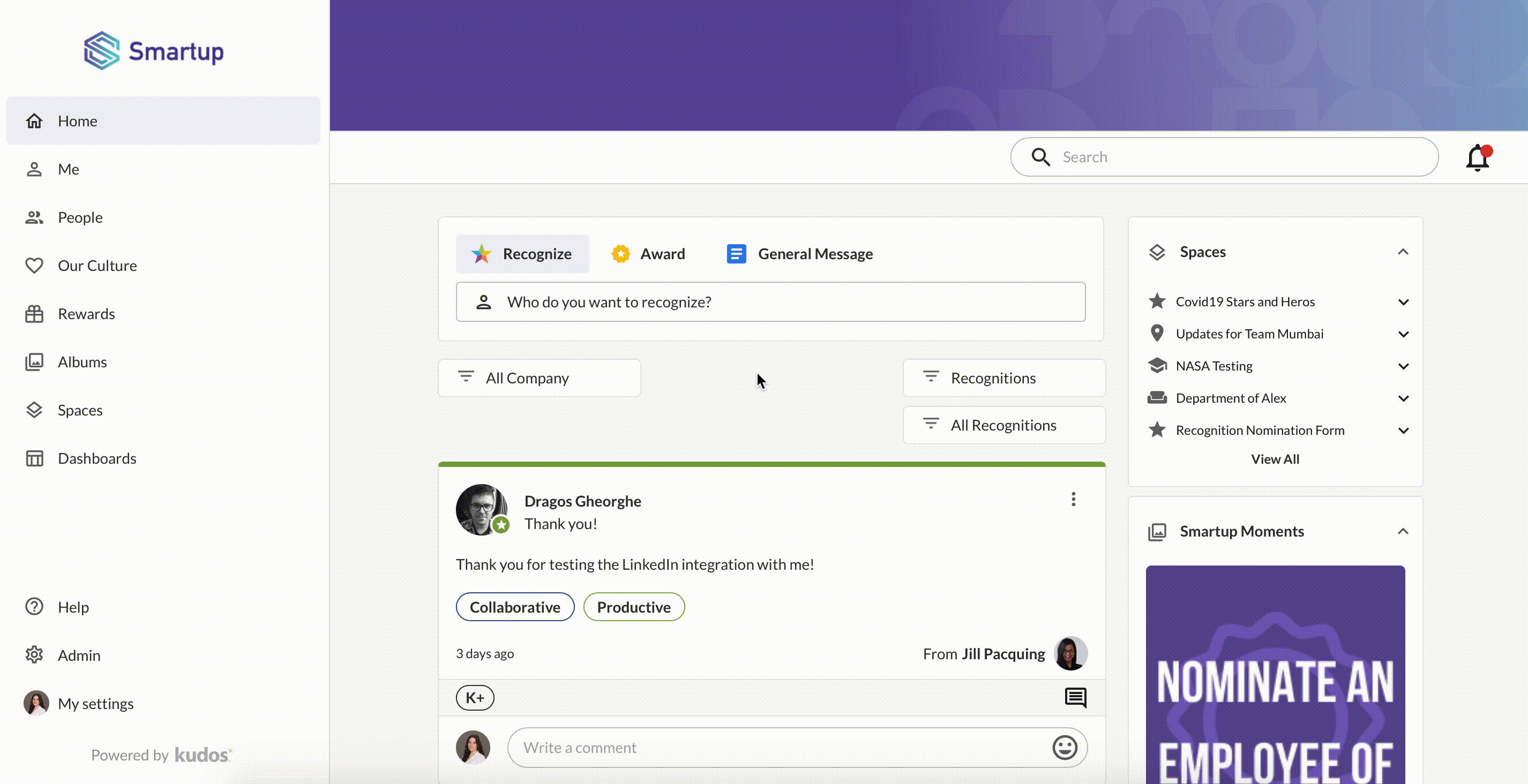 Here you can add the text and an image (we recommend copying and pasting the image into the text area for best results!). You have the option to Save Only which will immediately post the Announcement to the wall and the Announcement widget, or you can Save and Notify Users by email of the announcement, either by checking the box to enable the email notification or by selecting Yes upon saving the announcement. If selected, the email will be sent 10 minutes after you have clicked Save, and the Announcement will still immediately show on the wall and widget.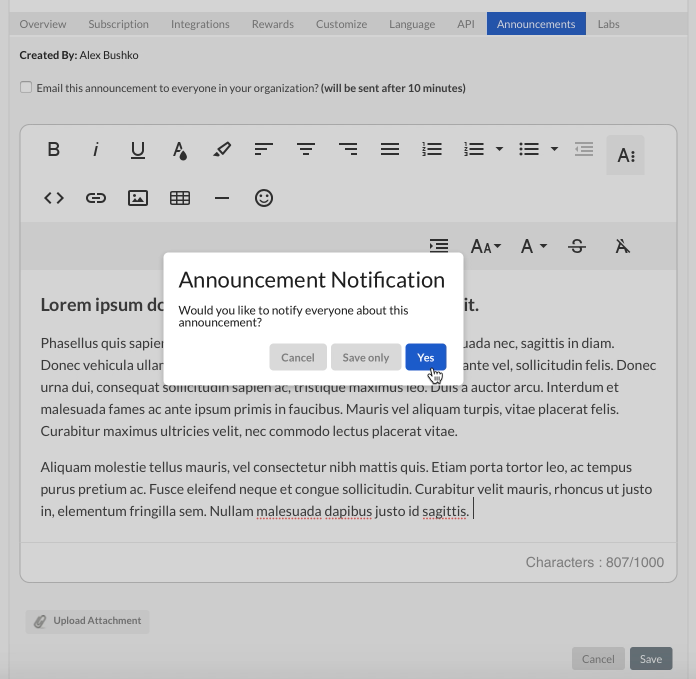 We hope this helps! If you have any questions, please reach out to us at support@kudos.com and one of our friendly team members will be happy to assist you.